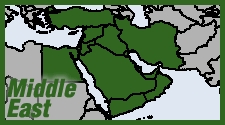 Well this is rich. Just one month after a Qatari diplomat was busted for hashish smuggling at Egypt's main airport, AFP news service now reports that Saudi Arabia's Prince Abdel Mohsen bin Walid Bin Abdulaziz and four companions were detained at Beirut International Airport in what Lebanese authorities are calling the biggest bust in the facility's history. The prince was popped while "attempting to smuggle about two tons of Captagon pills and some cocaine," a security source told AFP. The source said the drugs had been packed into cases that were waiting to be loaded onto a private plane headed to Saudi Arabia—a whopping 40 suitcases full of Captagon, according to Lebanese media accounts.
The account does not make clear if the prince was sent to the slammer to await trial in Lebanon or returned to Saudi Arabia. But the Saudi kingdom has gone on a virtual beheading spree over the past year, with scores of drug convicts executed. This execution spree, along with the parallel one in Saudi Arabia's bitter enemy Iran, has helped drive a global spike in use of the death penalty.
It's probably too much to hope that this kind of rough justice will be applied to the Saudi royal elite. (Many of those sent to the chopping block have been foreign nationals.) Expect this little indiscretion on the part of our princely friend to be quietly flushed down the Orwellian Memory Hole...