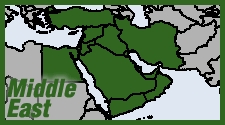 Saudi Arabia's Interior Ministry announced last month that authorities in the desert kingdom have seized more than 28 tons of hashish and some 22 million amphetamine pills over the past eight months, as well as 57 pounds (26 kilograms) of heroin. They also  arrested 1,776 suspected smugglers and seized 1,230 weapons, including 184 automatic rifles. This actually represents a drop in interceptions from the previous year's figures, also announced at the end of Islamic calendar. The Ministry's Maj. Gen. Mansour al-Turki attributed the decline to escalated security along the border and harsh punishments for convicted smugglers. (Saudi Gazette, Nov. 17)
But Maj. Gen. al-Turki noted that seizures had been rising for the previous three years—which indicates that the regional hashish trade has boomed as the civil war in neighboring Yemen has escalated. And the Red Sea coast, just up the shore from Yemen, conitnues to be a key hashish-trafficking route. As the Interior Ministry released its figures, another big haul was announced—274 kilos of hashish seized when a patrol boat out of Saudi Arabia's Red Sea port of Jeddah intercepted a vessel coming up from Yemen. Three crew-members and an on-shore contact were arrested, all presumed to be Yemeni nationals. (AFP, Nov. 17)

So you can bet that, in the predictable irony, both sides in Yemen's bitter Sunni-Shi'ite divide—equally intolerant of hashish-smokers and khat-chewers, and equally eager to behead them or stone them to death—are turning to the dope trade to fund their arsenals.

Meanwhile, the surge in executions in Saudi Arabia is contributing to a global spike in use of the death penalty over the past two years—drawing harsh protests from international human rights groups.
Cross-post to High Times