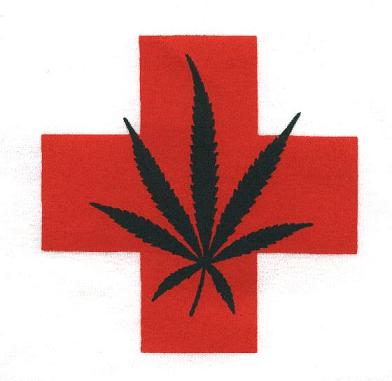 The San Francisco Democratic Party adopted a resolution April 25 demanding that President Barack Obama, Attorney General Eric Holder and US Attorney Melinda Haag "cease all Federal actions in San Francisco immediately, respect State and local laws, and stop the closure of City-permitted medical cannabis facilities." The resolution was co-sponsored by 21 members of the party's San Francisco County Central Committee (DCCC) including its author Gabriel Haaland, Assembly member Tom Ammiano, State Senator Leland Yee, Supervisor David Campos, Supervisor David Chiu, former State Senator Carole Migden, and former Supervisor Aaron Peskin.
At least five permitted San Francisco dispensaries have been forced to close in the last few months as a result of the Obama administration's heightened attack in California. The operators and landlords of these and several more dispensaries were threatened with federal criminal prosecution and asset forfeiture.
The DCCC argues that "the US Attorneys in California are not targeting individuals and organizations that are operating outside of the law, but instead are aggressively persecuting a peaceful and regulated community, wasting Federal resources in using a series of threatening tactics to shut down regulated access to medical cannabis across the state of California." The DCCC also accuses the federal government of "depriving...the State of California [of] much needed tax revenue."
The passage of the resolution also comes on the heels of a rally held earlier this month, attended by hundreds of medical marijuana patients and supporters. Since then, the coalition San Francisco United for Safe Access has lobbied legislators to stand up to the federal intimidation and coercion. In response to this effort, the DCCC is coming to the aid of city dispensaries by seeking to "establish an emergency plan to expedite the re-permitting of any [shuttered] medical cannabis dispensaries."
The DCCC also endorsed Assembly Bill 2312, which would establish a statewide regulatory framework for the medical marijuana industry in California, and called on their fellow Democrats to do the same. Last week, the Assembly Public Safety Committee passed AB 2312, which is now set to be heard by the Assembly Appropriations Committee. "It's irresponsible for the federal government to dismantle established and responsible regulations in California," said the resolution's author and DCCC member Gabriel Haaland. "Hundreds of thousands of patients will be forced into the illicit market, creating unnecessary public safety issues that will affect us all." (Americans for Safe Access, April 26)
Graphic by Americans for Safe Access