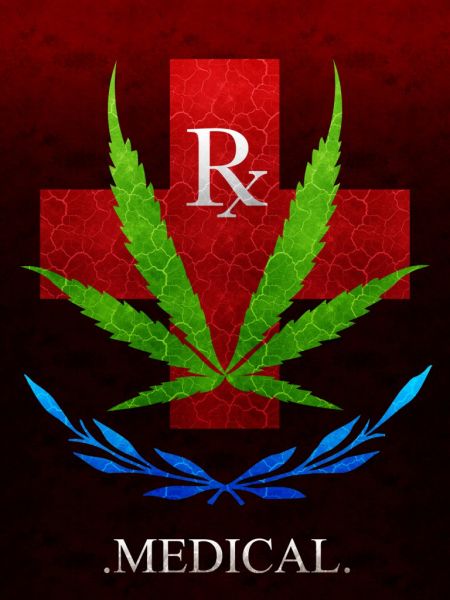 The House and Senate appropriations leadership has hammered out a budget bill that includes an historic amendment to curb federal Department of Justice (DoJ) enforcement in medical marijuana states. The measure, which was originally passed by the House in May with a 219-189 vote, aims to prohibit the DoJ from spending taxpayer money to undermine state medical marijuana laws. "This is great news for medical marijuana patients all across the country," said Rep. Sam Farr (D-CA), one of the co-authors of the House measure. "This amendment protects patients while the federal government catches up with the views of the American people. Patients will have access to the care legal in their state without fear of federal prosecution. And our federal dollars will be spent more wisely on fighting actual crimes and not wasted going after patients."
"We applaud this Congress for doing the right thing by protecting the rights of patients, and ending a years-long attack on the medical marijuana community," said Mike Liszewski, government affairs sirector with Americans for Safe Access (ASA). "By approving this measure, Congress is siding with the vast majority of Americans who are calling for a change in how we enforce our federal marijuana laws."
The omnibus budget bill must now be approved by the full House and Senate, which are expected to vote later this week. It has the potential to derail numerous pending federal prosecutions of patients, such as the widely watched case of the Kettle Falls Five. The measure would also affect the enforcement practices of the Drug Enforcement Administration (DEA), the notorious federal agency responsible for hundreds of aggressive, paramilitary-style raids over the years. The measure will also derail numerous civil asset forfeiture cases being waged by US attorneys in California against licensed medical marijuana dispensaries in Berkeley, Oakland, San Francisco, and Orange County.
Advocates argue that this measure will remove the threat of federal retaliation, and pave the way for even more states to pass medical marijuana laws. For years, licensed medical marijuana businesses have operated under the threat of federal intervention. Those federally prosecuted are routinely denied a defense at trial since marijuana for any purpose is a violation of federal law. With enforcement left up to local and state officials, medical marijuana defendants will be able to use evidence that can exonerate them, resulting in fairer trials than those held in federal court.
"We now have a solid foundation from which to establish a more comprehensive public health policy at the federal level," said Liszewski. "We're excited to be able to work with a Congress that is more in line with the will of the people, and more determined to roll up its sleeves and get things done on the issue of medical marijuana." (ASA, Dec. 9)
Graphic: Herbal Remedies