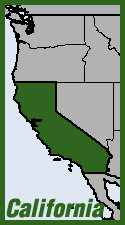 A debate over California's Proposition 19 was disrupted by critics of the measure, who heckled scheduled speakers and interrupted proceedings at the International Cannabis and Hemp Expo at San Francisco's Cow Palace Sept. 25. What the Legalization Nation blog wryly dubs "Stoners Against Legalization" teamed up with cultural conservative crashers to shout down Prop 19 advocates.
Cannabis Culture reports: "What was meant to be a debate and forum on Prop 19 devolved into chaos. The bill's creator and sponsor, Richard Lee, the founder of Oaksterdam University, was so loudly heckled and booed that when it was his turn to speak he got red in the face and yelled into the microphone, 'We're all for fucking legalization! This is the best we can do right now!' and then a quieter aside to panelist Chris Conrad, publisher of West Coast Leaf, 'I'm done,' was picked up by the microphones. Conrad spoke to represent the 'Yes on 19' opinion for much of the remainder of the debate."
Stoner Against Legalization Dragonfly De la Luz teamed up with ex-crackhead "Bishop" Ron Allen, arguing that Prop 19 would hurt medicinal users. Conrad "pulled up the proposition on a projector and attempted to show the audience the protections in the bill but was also drowned out by hecklers."