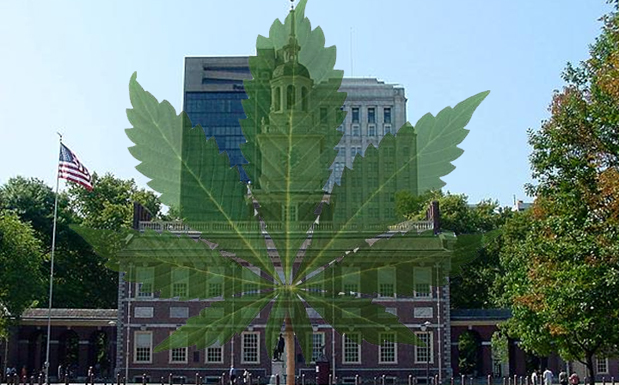 The decrim train rolled into Philadelphia on June 19 as the City Council voted 13-3 to end marijuana arrests. As of September, if you're caught with 30 grams or less, the worst that can happen is a $25 fine. This is nothing short of a historic day for civil rights in Philadelphia," says PhillyNORML co-chair Chris Goldstein. "We can now stop the practice of having the harshest penalties in the commonwealth of Pennsylvania for having a small amount of marijuana." The veto-proof vote means that the ordinance, sponsored by Councilman Jim Kenney, will be enacted by September, although Mayor Michae Nutter, who opposed the ordinance, could sign it into law immediately.
Currently, Philadelphia law calls for arrests and detention for those caught with marijuana, "a practice that is not replicated anywhere else in Pennsylvania," Goldstein notes. The fine is $200. More than 4,000 Philadelphia residents, primarily minorities, get arrested for pot each year, costing the city 17,000 hours of police time, and $3 million in booking and jail costs, according to Kenney.
Update: In the month after the vote, Philadelphia police continued to make marijuana arrests—a total of 264 (compared to 476 during the same time period last year).
From CelebStoner, July 21