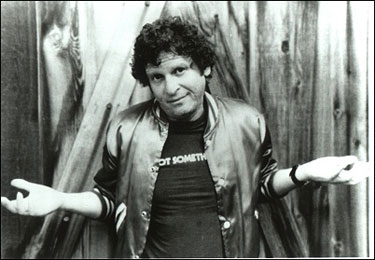 Paul Krassner, the legendary underground-press publisher, counterculture comedian, and the man credited with naming the Yippies, died July 21 at his home in Desert Hot Springs, Calif. He was 87 years old, and still active in radical press endeavors.
Krassner had also served as a judge at the Cannabis Cup in Amsterdam, and was a vocal advocate of liberating the herb. His books included the cannabis-themed anthology Pot Stories for the Soul, and related titles such as Magic Mushrooms and Other Highs: From Toad Slime to Ecstasy.
For his own memoir, Krassner chose the title Confessions of a Raving, Unconfined Nut: Misadventures in the Counterculture, lifting a phrase taken from a poison-pen letter about him to Life magazine—later revealed by his released FBI files to have been written by an agency operative. "To classify Krassner as a social rebel is far too cute," the letter read. "He's a nut, a raving, unconfined nut."

Comedian George Carlin would later concur: "The FBI was right. This man is dangerous—and funny; and necessary."

A child violin prodigy, Brooklyn-born Krassner performed at Carnegie Hall at age six. After studying journalism at New York's Baruch College, he worked as a freelance contrbutor to Mad Magazine. In 1958, he launched his satirical journal The Realist—conceived as an adult and frankly subversive alternative to Mad.

He also started appearing on the stand-up comedy circuit in this period, where he met his mentor, Lenny Bruce. He interviewed Bruce for Playboy magazine, and would later edit his autobiography, How to Talk Dirty and Infulence People.
The Realist's circulation peaked at 100,000 in 1967—the high noon of the counterculture. Its obsessive irreverence won it a wide following among the hippies—and much outrage from the establishment.

Dividing his time between New York and California in the '60s, Krassner fell in with Ken Kesey and his Merry Pranksters, then turning the West Coast hippies on to LSD. Krassner is depicted in Tom Wolfe's book on the Pranksters, The Electric Kool-Aid Acid Test.

When the Yippies were launched to protest the Democratic Convention in Chicago in 1968, Krassner was the one who invented the group's moniker. "I knew that we had to have a 'who' for the 'who, what, where, when and why' that would symbolize the radicalization of hippies for the media," he would tell the Associated Press in 2009. "So I started going through the alphabet: Bippie, Dippie, Ippie, Sippie. I was about to give up when I came to Yippie."
"That really was a turning point in my life because I had morphed from a satirist into an activist," he said.

Krassner would be named as an "unindicted co-conspirator" in the "Chicago 8" riot-conspiracy trial after the Democratic Convention protests. He allegedly gave his testimony in the case while high on LSD.

He won controversy with his brief stint as editor of pornographic Hustler magazine in 1978. Krassner would continue to publish The Realist and perform stand-up routines into the 1980s, and remained an outspoken and intransigent advocate for free speech and various activist causes.

In 2003, he went on a national speaking tour to oppose the impending Iraq war with other surviving Yippies. He told the New York Times then: "This is the anti-war equivalent of a veterans' group. It's strange to be 70 and still identify with a youth movement. But I'd rather identify with evolution than stagnation." (PaulKrassner.com, Associated Press, Fresh Air, New York Times, The Villager)
Photo via Identity Theory