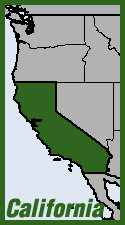 Patients and medical cannabis advocates protested outside of the San Luis Obispo County Superior Court earlier this month to draw attention to the heavy-handed raids and arrests that took place the week of Dec. 27. During a three-day period, as many as 50 Narcotics Task Force officers from local and state enforcement agencies raided seven collectively-run medical cannabis delivery services, arresting 15 people on felony charges and held them on bails of up to $100,000. Several of those arrested were charged with child endangerment, after Child Protective Services removed at least six children from the homes of three different families.
SLO County has seen an increase in medical cannabis delivery services—up to 20 collectives by some estimates—mainly as a result of local authorities' hostility toward the state's medical marijuana law. All of the incorporated twons in SLO have adopted moratoriums or outright bans against storefront dispensaries, forcing patients to use the illicit market or travel long distances to obtain their medicine. Delivery services have therefore served a critical need for area patients. The raided collectives included: Cannafornia Health Services out of Atascadero; Santa Barbara Collective out of Tarzana, in Los Angeles; Open Access Foundation, Trilogy Health Services and Harmonic Alliance out of Paso Robles; and Hopeful Remedies and West Coast Caregiving out of Pismo Beach.
Those arrested reported that police pointed guns at the suspects and their children, tore apart their homes, and kept some people handcuffed face-down on the ground—including a grandmother, and two children who were later hauled off by CPS after their parents were taken to jail. In addition to seizing cannabis, money, computers and other property, police have also frozen some bank accounts. According to attorneys, undercover agents used legitimate and verifiable physician recommendations to deceptively obtain cannabis from the targeted delivery services.
"It's wasteful to spend taxpayer dollars to conduct SWAT-style raids on state law-compliant collectives," said Kris Hermes, media spokesperson with Americans for Safe Access, the country's leading medical marijuana advocacy organization. "But it's a greater tragedy that local officials would resort to such aggressive tactics like taking people's children away because they don't agree with the state's medical marijuana law." (ASA, Jan. 10)