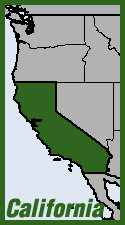 After six years of limiting medicinal cannabis dispensaries to four, Oakland city officials are poised to double that cap. Along with new legislation that would increase the number of licensed clubs to eight, the Oakland Public Safety Committee voted unanimously Oct. 12 to double the annual fees paid by the dispensaries from $30,000 to $60,000. The ordinance was introduced by councilmembers Larry Reid and Rebecca Kaplan. The full City Council will vote Oct. 19.
Oakland set the four-dispensary limit in March 2004, culling the proliferation of clubs that had sprung up around the area of downtown known as Oaksterdam. Aside from recent problems with one dispensary that was shuttered by the city in December, the remaining outlets—Coffeeshop Blue Sky, Harborside Health Center and Purple Heart Patient Center—have been model businesses and contributed to the city's cash-strapped coffers, officials said.
New dispensaries will also be charged a one-time business application fee of $5,000, the same fee new cultivation enterprises will pay. If voters approve Measure V next month, the supplemental sales tax rate paid by dispensaries will increase from 1.8% to 5%, or $50 for every $1,000 worth of product sold.
Ada Chan, legislative analyst for Rebecca Kaplan, said there is a list of nearly 200 people who have expressed interest in opening a dispensary in Oakland. One of those is Angel Raich, a longtime medical cannabis patient and advocate.
Under the new measure, the dispensaries must be located in commercial or industrial zones and cannot be located within 600 feet of a public school, library, park or residential area, which is a change from the 1,000-foot separation required by Oakland's current law. (Oakland Tribune, Oct. 12)