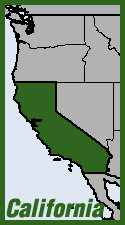 In an interview with SFGate.com's Zennie62 blog June 4, Oakland City Attorney John Russo became the first elected official to openly support cannabis legalization, which will be on the November ballot in California. Why does he support legalization? "Well, first, number one I think marijuana prohibition has been a demonstrated failure at this point, no different than alcohol prohibition in the 1920s." Russo says it's also "cooler" for the young to use marijuana and that's it's time for us to get out of "this collective denial" of the situation.
Russo said the only people at parties who don't want to be around people who are using "weed" are elected officials like him, "who see someone in the back using marijuana and make up an excuse to go [leave the party]."
Russo's other "main reason" for legalization is that 60% of the revenue gained by drug gangs operating in America and across the boarder is from marijuana. He believes that legalization of the drug will cut off their revenue stream. "I don't understand why we would continue to give large bags of cash to those who would buy sophisticated weapons to use against our law enforcement," Russo said. The Oakland lawyer believes legalization will lead to a drop in drug-related crimes.