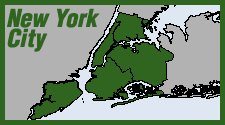 Some hundred New Yorkers gathered in the bitter cold Dec. 27 in front of the Adam Clayton Powell Jr. State Office Building in Harlem to protest mayor-elect Bill de Blasio's appointment of Bill Bratton as police commissioner. Nicholas Heyward is leading the effort to remind New York City of Bill Bratton's record the last time he ran the NYPD, from 1994 to 1996. During that time period, an officer of the Housing Police shot and killed Heyward's 13-year-old son, Nicholas Jr, as he held a toy rifle while playing cops-and-robbers in the stairwell of his apartment building in Brooklyn's Gowanus Houses in September 1994. Said Heyward: "It was painful for me to hear [de Blasio] chose William Bratton, who was police commissioner when my son was murdered. I cannot accept that he will be police commissioner again... Under William Bratton there was over 30 innocent unarmed people that were killed from 1994 to 1996 in New York City. And Bill Bratton failed to hold any of those officers accountable."
Also on hand was Margarita Rosario, whose 18-year-old son Anthony Rosario and 21-year-old nephew, Hilton Vega, were fatally shot in the back by NYPD detectives in January 1995 in the Bronx. The detectives had responded to a call that Rosario and Vega were trying to rob an apartment. Seven months after the shooting, Rosario confronted Bratton at a heated town hall meeting in the Bronx, where an agitated Bratton called the mainly Latino crowd "a bunch of fools" after he was booed by hecklers. "I was one of the people who he had called a fool," Rosario said. "I kept raising my hand and I said, 'Why you not calling on me?' He said 'stop acting like a fool and sit down.'"
Other notable police slayings during Bratton's tenure as NYPD police commissioner included Anthony Baez, 29, killed on Dec. 22, 1994 in the University Heights section of the Bronx. Officer Francis Livoti placed Baez in an illegal choke hold during an argument sparked by Baez's football hitting Livoti's cop car. Yong Xin Huang, 16, was killed on March 24, 1995 in Sheepshead Bay, Brooklyn. Officer Steven Mizrahi shot the boy after spotting him holding a pellet gun. Anibal Carrasquillo, 21, was killed on Jan. 22, 1995 in Flatbush, Brooklyn. Officer Marco Calderon shot Carrasquillo in the back, reporting that Carrasquillo was trying to break into cars. (NY1, PIX, Dec. 27; Daily News, Dec. 26)
In an interview with New Yorker magazine earlier this year, Bratton "emphatically endorsed" the NYPD's controversial stop-and-frisk policy, saying: "First off, stop-question-and-frisk has been around forever. It is known by stop-and-frisk in New York, but other cities describe it other ways, like stop-question-and-frisk or Terry stops. It's based on a Supreme Court case from 1968, Terry v. Ohio, which focused very significantly on it. Stop-and-frisk is such a basic tool of policing. It's one of the most fundamental practices in American policing. If cops are not doing stop-and-frisk, they are not doing their jobs. It is a basic, fundamental tool of police work in the whole country. If you do away with stop-and-frisk, this city will go down the chute as fast as anything you can imagine." (Popular Resistance, Dec. 6)
The October 22nd Coalition against police brutality is calling for a protest against Bratton's appointment at New York's City Hall at 1 PM on New Year's Eve—the day before de Blasio's inauguration.