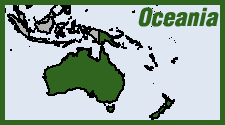 Days after legalizing medical marijuana, New Zealand's government has confirmed that a referendum on general cannabis legalization will be held in 2020. With the Green Party aggressively pushing the idea, prospects seem good for Aotearoa to follow Uruguay and Canada as the world's third country to legalize.
New Zealand's Justice Minister Andrew Little on Dec. 18 confirmed that the promised referendum on cannabis legalization will be held during the archipelago nation's 2020 election—and will be binding.

"There is a bit of detail still to work through, but we are telling the electoral commission that's when it's going to be," Little told local media. "We know when it will be, we have a commitment that it will be binding, and now it is just a question on filling in the detail from there."
Kiwis get medical marijuana
The announcement comes one week after New Zealand's government passed a medical marijuana bill that has been in the works for over a year, laying the groundwork for a legal cannabis industry. The Medicinal Cannabis Amendment Bill mandates changes to the Misuse of Drugs Act, to be phased in over the next year. However, the law immediately provides statutory defense for the terminally ill, allowing some 25,000 in palliative care to access cannabis.
"People nearing the end of their lives should not have to worry about being arrested or imprisoned for trying to manage their pain," said Health Minister David Clarke. "This is compassionate and caring legislation that will make a real difference to people... they can use illicit cannabis without fear of prosecution."
Among the reforms mandated by the law is removing CBD products from classification as controlled substances altogether. Plans for legal cannabis production are especially being hailed by marginalized Maori communities on the east coast of the North Island, who hope to turn the region's illegal commerce into a robust above-ground industry.
Police, prosecutors reined in
The center-left Labour Party government in Wellington simultaneously unveiled a proposal for further reform of the Misuse of Drugs Act to address the opioids crisis and curb a frightening surge of synthetic drug overdoses. The new policy calls for treating possession and consumption of illegal drugs as a public health issue while focusing enforcement on suppliers of synthetic drugs.
The proposed amendments would mandate that police and judicial authorities "not prosecute for possession and personal use where a therapeutic approach would be more beneficial, or there is no public interest in a prosecution."
Meanwhile, Police Minister Stuart Nash instructed police and prosecutors to "use their discretion" in pursuing charges. "We are striking a balance between discouraging drug use and recognizing that many people using drugs need support from the health system, or education about harm reduction," he said. "We don't want our jails full of people with addiction problems, we want those people getting treatment."
Green Party support
Holding a referendum on cannabis legalization is a condition of the Labour Party's "confidence and supply agreement" with the Green Party of Aotearoa New Zealand, which has been aggressively pushing the idea. The Green Party has a petition on its website to pressure the government on the question.

After this week's government announcement, Green MP Chloe Swarbrick said on Twitter that her party is proud the referendum will go forward. "We've long advocated for a binding referendum with legislation setting out a clear, evidence-based regulatory framework. That way, we avoid a Brexit-type situation figuring out what a 'yes' vote means after the fact, and cut grey moral panic from the debate."

The Cannabis Referendum Coalition also welcomed the announcement, pledging to launch a campaign to maximize turnout.

The right-wing opposition National Party is staunchly opposed to legalization, and blasted the medical marijuana law as "decriminalization by stealth." The more populist New Zealand First party is so far non-committal on the question.
Cross-post to Cannabis Now