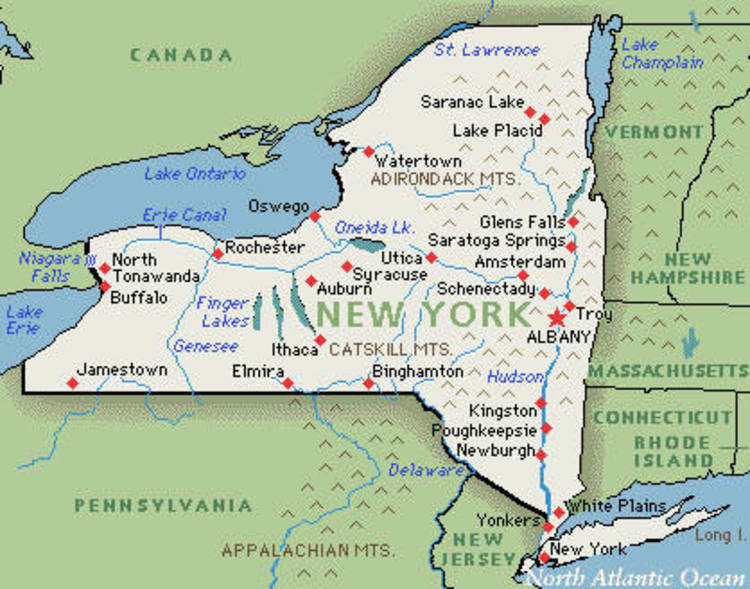 A long hoped-for cannabis legalization bill died in the New York state assembly, but reform advocates got a consolation prize as lawmakers agreed to widen decriminalization and expunge thousands of low-level marijuana convictions.
New York state's legislative session went into extra innings this week as lawmakers struggled to hash out a compromise version of the contentious cannabis legalization bill known as the Marijuana Taxation and Regulation Act, or MRTA. But, after a year of high hopes for legal cannabis in the Empire State, the effort finally came to an anti-climactic end.

On June 19, the same day the session was scheduled to end and the extension was announced, the bill's sponsor, Sen. Liz Krueger of Manhattan, issued a sobering statement. "It is clear that MRTA is not going to pass in this session," she wrote. "This is not the end of the road, it is only a delay. Unfortunately, that delay means countless more New Yorkers will have their lives upended unnecessary and racially disparate enforcement measures before we inevitable legalize."

Assembly Majority Leader Crystal Peoples-Stokes, a Buffalo Democrat and sponsor of the bill in the Assembly, called the effort's demise "a lost opportunity for the state of New York."

Lawmakers and Gov. Andrew Cuomo were unable to come to terms over how to apportion tax revenues from cannabis sales, or whether local governments should have the power to opt out of the adult-use program.

The following day, however, lawmakers announced a kind of consolation prize for the advocates across the state who had been campaigning for the MRTA—a deal to expand cannabis decriminalization in New York state, doubling the amount that was decriminalized in 1977 from one to two ounces. With support in both the Senate and Assembly as well as from the governor, this appears to be done deal. Henceforth, possession of up to two ounces of cannabis will be a civil violation rather than a crime.

Significantly, the bill, which passed the Senate the day the deal was announced, responds to growing demands for expungement of past cannabis convictions. The criminal and arrest records of up to 600,000 New Yorkers—mostly Black and Latino—charged with possession of up to ounces will be erased from the books.

Activists see this as no small victory. "It was a critical part of the adult-use fight that we put forward," Kassandra Frederique, state director of the Drug Policy Alliance, told the New York Times.

The decriminalization deal was part of a flurry of progressive-minded measures pushed through in the closing days of the session by the recently elected Democratic majority in both houses. These also included bills to toughen rent regulation, confront climate change, and allow driver's licenses for undocumented immigrants.
Decrim is doubled
New York decriminalized up to approximately an ounce (technically, 25 grams) in 1977, making it a civil violation punishable by a fine of $100 ($200 on a second offense, and $250 or 15 days in jail on a third). Larger quantities were a misdemeanor, punishable by three months in jail and a $500 fine.

Under the new law, possession of less than one ounce will be a violation subject to a $50 fine; possession of between one to two ounces will become a violation punishable by a $200 fine. More than two ounces will remain a misdemeanor. The bill will also reduce the charge of having cannabis in public view from a misdemeanor to a violation, punishable by a $200 fine.

This last item is especially meaningful given the police tactic of spooking suspects into revealing their stashes during stop-and-frisks. This trick helped make New York City the cannabis arrest capital of the country during the mayoralty of Rudolph Giulliani. It has now been officially disavowed by New York City's government, but continues in other localities in the state.

Sen. Jamaal Bailey of the Bronx, the bill's sponsor, said in a statement: "The misdemeanor charge for public view of marijuana possession gives those people convicted a criminal record that will follow them throughout their lives, potentially limiting their access to housing, access to education, affecting their ability to obtain employment, all leading to a potential inability to provide for their families."

Bailey called the new deal a "step in the right direction in finally ending the heavy-handed war on drugs that has decimated communities of color," while acknowledging that the bill "falls short of the goal of legalization of adult-use cannabis."

Medical expansion: a near miss
Lawmakers were also weighing a proposal by Sen. Diane Savino of Staten Island to expand the state's medical program, which was approved in 2014 but has been widely assailed as overly restrictive. Savino criticized the 2014 law as "deliberately narrow in scope."

Her bill would allow health care providers to recommend cannabis for patients, increase the number of dispensaries statewide and eliminate patient registration fees. Critically, it would also eliminate the ban on sale or use of herbaceous cannabis—that is, actual smokable marijuana bud. Alas, when the session finally closed on June 21, this had not passed.

But this effort, and the MRTA itself, are sure to rise again, despite the dashed hopes for 2019.

As Krueger said in her statement announcing the MRTA's demise: "We will build on the success of other states who have chosen to legalize, including many of our neighbors. I have no doubt that prohibition is an outdated and irrational policy, and its days are numbered."

Cross-post to Cannabis Now.

Image from GreenwhichMeanTime