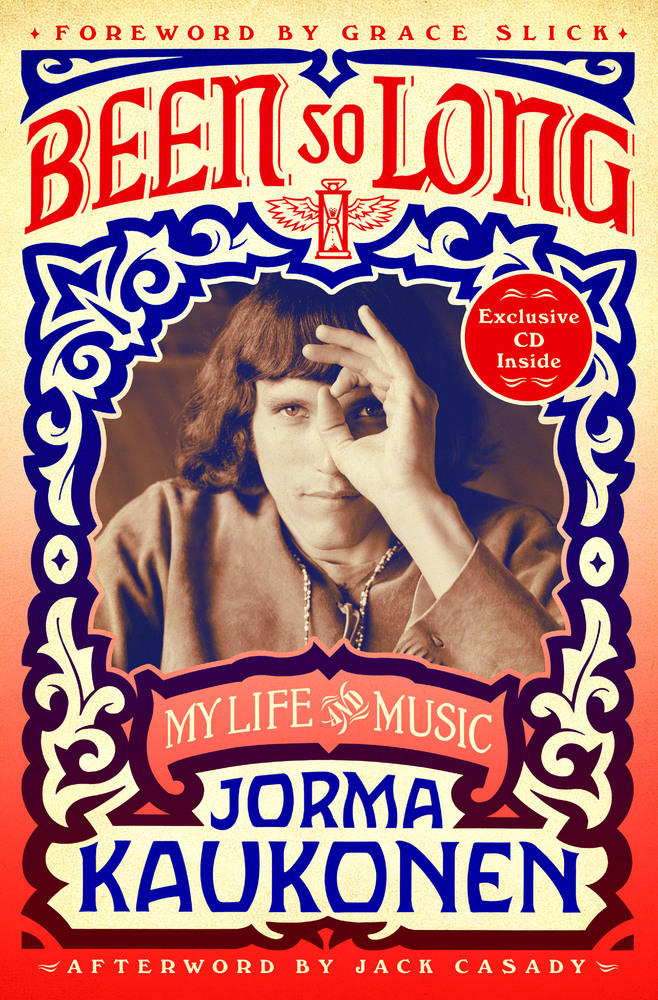 Hardcore Tuna-heads aren't going to be able to resist this one. They already know the basic outline of Jorma Kaukonen's life: an authenticity-obsessed student of traditional finger-picking country blues in the folk revival of the early '60s (Harlem legend Blind Gary Davis was his special inspiration), he was catapulted to stardom when he went electric as the lead guitarist for the Jefferson Airplane, flagship band of the San Francisco sound.



After the Airplane crashed, he joined with its bassist (and his childhood friend) Jack Casady to form Hot Tuna, which returned to those country-blues roots before again going electric—this time as a heavy blues-rock power trio in the style of Cream.

After Tuna split in the late '70s, he briefly experimented with a punk-blues hybrid outfit called Vital Parts, but this did not go over with the fans. In the '80s, he spiraled downhill, and when he was called back for an Airplane reunion album in 1989 his career was at a nadir.
But he subsequently cleaned up, revived Tuna and returned to country-blues authenticity yet again. In the 21st century, he went back to the land on a farm in rural Ohio, dubbed Fur Peace Ranch, where he now teaches guitar to kids from across the country, passing that old-school blues method to a new generation.
In Been So Long: My Life and Music, the real geeks will get the details on every model of guitar he ever played, as well as every make of car and motorcycle he ever rode. Fanatics will get an inside look at his Finnish-Jewish ethnic roots, his boyhood as a globe-trotting Foreign Service brat, his early gigging on the Washington DC bar scene, and his recruitment into the Airplane.

Hardly surprisingly, tales of drug use devour many pages. Cannabis was a "sacrament" for these early San Francisco musical pioneers, a rite of cultural bonding as well as enhancement to creativity. LSD trips of course follow. He seems a little self-conscious about this, even denying that the Airplane, quintessential icon of the counter-cultural explosion, was a "hippie band." He protests that he never actually lived in Haight-Ashbury, but in fact the Airplane's communal house at 2400 Fulton Street was just a few blocks from the district.

His reticence about identifying with the hippies may have to do with acute awareness of his own self-destructive streak. A dark side quickly emerges. Speed was a "work drug," used habitually to keep him going through shows. His decline in the '80s was in large part due to alcoholism and heroin use. The psychological toll of the related nightmare—financial woes, deeply dysfunctional relationships, rusting musical chops—is depicted unsparingly.
But Jorma lands on his feet in the end, emerging from his trial by fire chastened but wiser. He establishes a new, stable and happy family life, and wins less glittery but more meaningful acclaim as one of the nation's foremost preservationists of intangible Americana. The embryonic journey he embarked on in the heady '60s has brought him a hard-won fulfillment.

This review first ran April 18 in Freedom Leaf