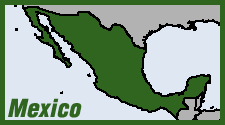 In the predawn hours of Nov. 9, the decapitated and mutilated body of an unidentified man was found at the Christopher Colombus monument in an upscale neighborhood of Nuevo Laredo, Tamaulipas. A message left under the decapitated head named the man as "El Rascatripas," a moderator for the website Nuevo Laredo en Vivo, where citizens anonymously report narco-violence.
The note reads: "Hello! I'm Rascatripas and this happened to me for failing to understand that I should not report things on social media websites...With this last report I bid farewell to Nuevo Laredo en Vivo... Your moderator, Rascatripas." Nuevo Laredo en Vivo denied that the victim had anything to do with the site, Tweeting that the murder was an act to frighten off other members of its online community. Three users of the website have already been slain.
Bloggers and Tweeters in Tamaulipas have issued a "Twitter manifesto" against the violence targeting their community (PDF) stating: "The criminal groups attempt to restrain our voice...to kidnap us and carry out criminal atrocities or to make direct threats against our companions. This constitutes a flagrant threat against the only freedom left to us, now that the local, state and federal governments are indifferent to our demands." (The Register, Nov. 15; CSM, Nov. 14; AP, Nov. 10; Borderland Beat, Nov. 9)
Los Zetas have issued threats against bloggers and social network users. Last month, the hackers network Anonymous threatened to reveal Zeta secrets if the bloody narco-network does not release one of the kidnapped comrades.
In Cadereyta, Nuevo León, Mexican military forces announced the arrest this week of Zeta commander Rigoberto Zamarripa Arispe and four gunmen. (EFE, Nov. 14) Also this week, US federal agents arrested 13 as part of a probe into the alleged multimillion-dollar shipments of narco profits between the Chicago area and Los Zetas. Authorities said they seized more than $12.4 million in cash and 250 kilograms of cocaine last year from Chicago-area safe houses. An additional $480,000 and two kilograms were seized during this weeks raids, they said. US Attorney Patrick Fitzgerald said three people with ties to the Zetas were arrested and two others remain at large. (Boston Globe, Nov. 16)