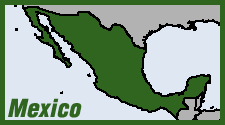 As of March 26 sources in the Mexican military had admitted that it was probably soldiers who killed two graduate students the early morning of March 20 in front of the prestigious Institute of Technology and Higher Education's Monterrey campus (ITESM) in the northern state of Nuevo León. The sources said that the soldiers had just been in a firefight with sicarios (hit men) from a drug cartel and probably confused the students with the men they had been fighting.
The two students, Jorge Antonio Mercado Alonso and Javier Francisco Arredondo Verdugo, left the university library a little after midnight; the library is open all night during examination periods. Seven minutes later they were gunned down as they headed toward their dormitory. For the first day after the killings the authorities described the victims as sicarios who had been "armed to the teeth"; apparently weapons had been planted on the bodies. There were also reports that Mercado and Arredondo, honor students working on a robotics project for the automobile industry, were beaten before being killed.
The level of violence has been rising in Monterrey, Mexico's second largest city and its main industrial center, as a result both of wars between drug cartels and of the "war on drugs" that President Felipe Calderón Hinojosa launched shortly after his inauguration in December 2006. Activists have charged that this policy has led to a deterioration of the country's human rights situation.
A week before the killing of the students, the body of a small-scale drug dealer turned up in a vacant lot; he was one of two dealers photographed earlier by the press when agents of the navy arrested them in Santa Catarina, a Monterrey suburb. This has led people to wonder how many of the "drug war" deaths were actually executions by the military. Meanwhile, middle-class Monterrey residents are increasingly using "white guards," armed private security guards, as protection against the violence. Mauricio Fernández, the mayor of the Monterrey suburb of San Pedro Garza García, employs a dozen of these paramilitaries; the military has charged that they are members of the Beltrán Leyva drug cartel.
Political analyst Javier Livas calls the situation "the total collapse of the institutions of Nuevo León. Everything is falling as if it were a house of cards." (La Jornada, Mexico, March 26, March 28; EFE March 23; La Crónica de Hoy, Mexico, March 28)
According to Ardelio Vargas Fosado, chair of the National Defense Committee in the federal Chamber of Deputies, Mexico now has 94,540 military personnel engaged in the fight against drug trafficking, up from a few thousand as late as the middle 1980s. Vargas Fosado, a member of President Calderón's center-right National Action Party (PAN), told a public forum in Mexico City on March 27 that human rights violations by the military are "exceptions." About 600 soldiers are currently in military prisons in connection with human rights violations, he said. (LJ, March 28)
From Weekly News Update on the Americas, March 28. (Note: We gave the early morning of March 20 as the time of the killings at ITESM, following the detailed chronology in the March 26 La Jornada article. Other sources say the killings took place on the early morning of March 19.)