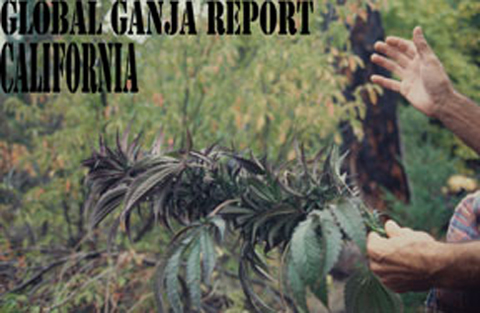 For years, police forces in the Emerald Triangle and elsewhere around backcountry California have been hyping an increasing presence in the region's forests of Mexican and Russian cannabis grow ops linked to criminal mafias and cartels based abroad. Now, refreshingly, a Los Angeles Times story of Jan. 2, "Roots of pot cultivation hard to trace," takes a dispassionate look at the question. The piece opens with a slightly lurid lead about camo-clad federal agents ready to "lock-and-load" in a stake-out on National Forest land in Kern County, fearing attack by Mexican cartel gunmen. But at the end, the piece basically tells us not to believe the hype:
Pot cultivated on public lands surged in the last decade, a side effect of the medical cannabis boom. In 2001, several hundred thousand plants were seized in the state. By 2010, authorities pulled up a record 7.4 million plants, mostly on public land.

Law enforcement long called these grows on public land "cartel grows," and hoped to work from the busts in the forest up the drug hierarchy, maybe all the way to the Sinaloa Cartel or the Zetas.

But after years of raids and work with informants and wiretaps, agents realize the operations seemed to be run by independent groups of Mexican nationals, often using undocumented fieldworkers from their home regions.

Tommy Lanier, director of the National Marijuana Initiative, part of the Office of National Drug Control Policy, said there was scant evidence that the cartels exerted much control over marijuana growing in the national forests.

"Based on our intelligence, which includes thousands of cell phone numbers and wiretaps, we haven't been able to connect anyone to a major cartel," he said.

Lanier said authorities have long mislabeled marijuana grown on public land as "cartel grows" because Mexican nationals are arrested in the majority of cases, and the narrative of fighting drug cartels helps them secure federal funding.



Graphic by Global Ganja Report