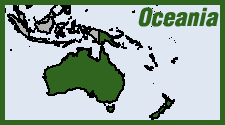 An Australian woman who has long provided free cannabis oil products to the ailing had her home in the Adelaide suburb of Hiller raided by police Jan. 4. The South Australia Police "reported" Jenny Hallam, 44, for drug charges after the raid turned up cannabis products and equipment. Her lawyer, Heather Stokes, said Hallam gives away the products, and her actions should not be regarded as criminal.
"The fact that it happened at all, simply because there's some black and white letter in South Australia at the moment that says it's against the law is close to outrageous," Stokes told the Australian Broadcasting Corporation, noting that other regions of Australia have adopted more tolerant policies.
Patients who say they will suffer without the relief provided by Hallam's products have received sympathetic media coverage. Steve Peek of Brisbane said his eight-year-old daughter Suli relies on Hallam's cannabis oil to control her seizures. "We only have enough to last until next week," he told the ABC the day after the raid. "Yesterday, to try and stretch it out, we didn't give her the midday dose and at a quarter to six last night she started having seizures."
Ben Oakley of the beach town of Towradgi credited Hallam's generosity with giving him his life back, allowing him to withstand chronic pain caused by stiff person syndrome, and ending the life-threatening body spasms he endured for years. Oakley said he suffered hundreds of spasms over four years, some lasting up to two hours. Only the cannabis oil was effective against them.
"Jenny has become family to us and we love her dearly," Oakley told the local Armidale Express. "We have to make sure she doesn't suffer for this. She's only been doing what the government should have been doing."
Oakley estimated he has enough oil left to last him up to five and a half months. What he will do after that remains uncertain.
Speaking publicly for the first time since the raid, Hallam told the ABC Jan. 6 she had been attempting for years to meet with the South Australia health minister, Jack Snelling, in an effort to legalize use of medicinal cannabis in the state.
Hallam said she had been working with Australian Greens state lawmaker Tammy Franks for two years on the issue. "I've spoken to many politicians and I've done quite a lot of work, but unfortunately we just can't seem to get anywhere in South Australia," she said. "I can't even get a meeting with Jack Snelling for the last two years... They keep putting it off to the drug and alcohol abuse minister, which we find insulting. We're not abusing anything, we're not abusing any drugs. We're using a drug responsibly and carefully and it's saving people's lives and it's making people's lives better and that's all we're trying to do."
Australian federal law has only recently started to allow closely regulated medical marijuana trials under a "Special Access Scheme." A federal bill was passed last February allowing private cultivation medicinal purposes, but the Office of Drug Control (Australia's answer to the DEA) only began reviewing license applications in October. With the federal program thusly limited, cannabis patients are at the mercy of the state and territorial governments. Victoria now allows doctors to prescribe medicinal cannabis, and Queensland will follow suit starting this March. New South Wales and Tasmania have announced similar policies to take effect this year. Western Australia's government says it is awaiting the results of programs in the other states. South Australia and the Northern Territory remain intransigent.
Cross-post to High Times