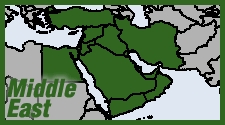 Israel has been a global leader in medical marijuana, but the country's state-run program is now meeting a backlash amid concerns that it is serving as a cover for recreational use. Israeli news site YNet on June 15 reports that the new director of Ichilov Hospital at Tel Aviv's Sourasky Medical Center, former Health Ministry director general Ronni Gamzu, has sent out a memo to his staff instructing that cannabis prescriptions be given only to patients with terminal cancer, and only with approval of the hospital's Oncology Ward. Gamzu's memo also instructs doctors to consider revoking the permits of patients who come to the hospital's pain clinic with cannabis prescriptions.
Cannabis remains outlawed under Israel's Dangerous Drugs Ordinance, and only around 30 doctors have been authorized by the Health Ministry to issue permits for its use. To receive the permit, or amend it to up dosage, users hves to go through one of the authorized pain clinics—and these are now turning away medical marijuana users. "There's a clear-cut trend at the hospitals to retreat from the use of medical cannabis," said Gil Luxenbourg, president of the Israel Medical Cannabis Association. "It's absurd that people cannot receive treatment at Ichilov despite the fact that they are in terrible pain... What we have here is a hidden agenda and silent conspiracy designed to make things difficult for the patients."
Luxenbourg portrayed a cultural chasm as contributing to the problem: "When the medical adviser of the Medical Cannabis Unit uses terms such as 'hits' instead of 'puffs' and 'baked' instead of 'effects and side effects,' it's no wonder that pain clinics are closing their doors or forcing people to wait very long to receive a permit."
In an effort to come to the aid of medical users, lawmaker Tamar Zandberg of the left-wing Meretz party took up the matter with deputy health minister Yaakov Litzman. Zandberg, a strong proponent of both medical marijuana and legalization in general, wrote in an open letter to Litzman: "There are many patients who are suffering from serious medical problems; and over and above having to deal with their terrible pain, they are now being forced to deal with a Kafkaesque bureaucratic entanglement. It's very frustrating and places the patients in a very difficult position."
Cross-post to High Times