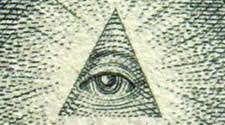 Medical marijuana advocates are applauding a new memorandum (PDF) issued Feb. 14 by the US departments of Treasury and Justice giving long-awaited guidance to financial institutions to provide services to cannabis-related businesses in states where such commerce is legal. The memo "clarifies customer due diligence expectations and reporting requirements for financial institutions seeking to provide services to marijuana businesses," said a press release issued by the Treasury Department's Financial Crimes Enforcement Network (FinCEN). The memo also includes clarity for credit card service companies, such as VISA and MasterCard, whose services for cannabis-related businesses had also been suspended for years.
Nearly all of the more than 1,000 licensed dispensaries in California and Colorado have for years been forced to operate on a cash-only basis. Additionally, armored car companies began refusing to service licensed medical marijuana businesses last year.
"We have been pushing the federal government for years to make these commonsense concessions and we're pleased that the Obama administration is finally doing so," said Steph Sherer, executive director of Americans for Safe Access (ASA). "At the same time, a piecemeal approach to medical marijuana policy is shortsighted and is an issue that deserves a comprehensive public health solution."
Although the federal government has issued guidance memoranda concerning discrete marijuana policy for a number of executive departments, such as DoJ, Housing and Urban Development (HUD), and Veterans Affairs (VA), but ASA says the Obama administration has so far failed to address medical marijuana in a comprehensive policy framework. "We will certainly be working with banks, credit unions, and credit card companies to ensure proper implementation of this federal guidance," said Sherer. "Removing the risks of operating as an 'all-cash' business cannot be overstated, but we will also continue to put pressure on the Obama Administration to wrap these types of discrete practices into a more comprehensive medical marijuana policy." (ASA, Feb. 14)
Photo by Hammer51012