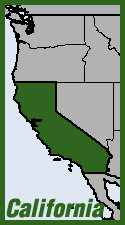 As US Attorney General Eric Holder delivered a commencement speech May 11 for UC Berkeley law school graduates, a plane flew overhead with a banner that read "Holder: End Rx Cannabis War. #Peace4Patients," in protest against recent actions by the Justice Department (DoJ) in the Bay Area. Outside the Hearst Greek Theater, where Holder gave his speech, medical marijuana advocates also handed out fake DoJ recruitment flyers, detailing how the Obama Administration is engaging in harmful tactics that are adversely affecting the lives of hundreds of thousands of patients in California.
"Patients will not stand idly by while Attorney General Holder's Justice Department continues to attack our community and endanger the lives of Berkeley residents," said Caren Woodson, one of the leafletters outside the ceremony. "We're here today to call attention to the misguided policies of the Obama Administration and to ensure that his ongoing campaign against medical marijuana is stopped in its tracks." The protest was organized by Americans for Safe Access and California NORML.
Holder's speech comes only days after his Justice Department served an asset forfeiture lawsuit on the landlord of Berkeley Patients Group, one of the city's oldest and most-respected medical marijuana dispensaries. The lawsuit, which was filed on May 2, was strongly denounced at a press conference May 7 by Berkeley Mayor Tom Bates and four City Councilmembers. "I think it's time for the federal government, the president and the attorney general to wake up and stop these kinds of actions," Mayor Bates said at the press conference. "Here is a group of people who have played by the rules and have had no problems in the city with the way they or their patients conduct themselves."
A similar lawsuit was filed by US Attorney Melinda Haag in July against the landlord of Oakland's Harborside Health Center, the state's largest dispensary. Despite Haag's failure to identify any violations of state or local law, the Justice Department has vigorously pursued legal action against Harborside in an effort to permanently shut down the seven-year old facility. Hundreds of state-law compliant medical marijuana dispensaries have been shut down over the past two years by Haag and the three other US Attorneys for California, yet Haag's boss, Attorney General Holder, still maintains his Justice Department is only targeting those in violation of state law. (ASA, May 11)