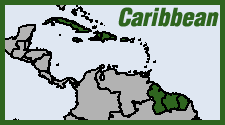 Residents of the besieged Kingston neighborhood of Tivoli Gardens accuse army troops of shooting indiscriminately and burning victims' bodies in their search for wanted drug kingpin Christopher "Dudus" Coke. Army commanders say the slain men were defending barricades erected to prevent police from executing the arrest warrant. But residents say many of the victims were innocent bystanders.
Annette Marshall, trapped in her home in Tivoli Gardens since May 23, said that troops had been shooting erratically and firing rocket-propelled grenades as they bulldozed homes in the area. "From Sunday they come in and they just start shooting wildly," she told the London Times by phone. "Them shot on my window. Them throw bombs and blow out my window."
Marshall, who sells jewellery at a local market, said that soldiers shot her neighbor dead when he opened his back door to see what was happening. When his elderly mother went out to help him, she was also shot and wounded, she said. The woman was taken to hospital, and Marshall said she is now caring for the neighbor's four children as well as her own two youngsters. "The kids are traumatized and keep crying," she said. She said that the household had run out of food and that she was unable to go out for more provisions. "We're starving," she said.
Marshall made claims—echoed by other Tivoli Gardens residents in calls to local radio stations—that soldiers were hauling young men out of houses and shooting them in the street. She also said that she had seen security forces burning bodies near the abandoned Public Works Department building near her home. "They shoot them in the head, throw them on the fire and light the fire," she said. "They were burning the people. I had to come in, so I could not count how many."
Prime Minister Bruce Golding, who represents Tivoli Gardens in Parliament, has asked Jamaica's public defender, Earl Witter, and the political ombudsman, Herro Blair, to visit Tivoli Gardens and investigate the claims. (London Times, May 27)