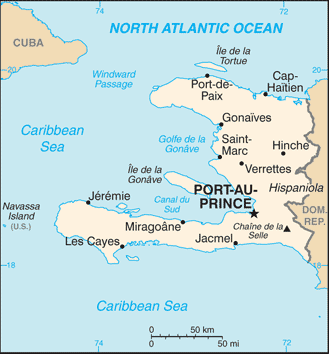 Officials in Haiti on Aug. 12 announced that police have re-captured Clifford Brandt, a disgraced businessman who seems to have been the intended beneficiary of an armed prison break two days earlier. Brandt was reportedly taken at a town on Haiti's border with the Dominican Republic. In the audacious raid on Haiti's main Croix-des-Bouquets prison, gunmen attacked the facility from within and without, seemingly allowing the entire population of inmates to escape—more than 800. But Brandt, a scion of one of Haiti's most prominent families, is believed to have organized the attack. Brandt had been imprisoned since 2012 on charges of kidnapping at least two children. Two guards suffered bullet wounds in the prison shoot-out. Haitian officials have alerted authorities in the Dominican Republic and Jamaica to help in hunting down the escapees, who may have fled abroad. Some reports indicated Brandt was actually intercepted by the Dominican army as he tried to cross the border at Cornillon/Grand Bois, and then turned over to Haitian authorities.
Croix-des-Bouquets prison was built in 2012 with Canadian aid to replace a facility destroyed in Haiti's 2010 earthquake. (AP, Miami Herald, Aug. 12; Jamaica Observer, Aug. 11; CBS, Aug. 10)
Cross-post to High Times
See our last post on the prison crisis in Latin America.
Graphic: Perry-Castañeda Library Map Collection