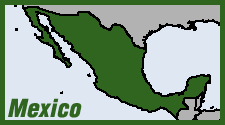 If Mexican President Enrique Pena Nieto hoped to present an image of stability to US Homeland Security Secretary John Kelly when he flew in on July 5, it proved to be pretty bad timing. On Kelly's second day, he toured southern Guerrero state to witness opium eradication operations there. Late that very night, a riot broke out at the prison in the state's biggest city, violence-torn Acapulco. The explosion of violence at Las Cruces CERESO (Social Readaption Center) ended with at least 28 inmates dead—many of them mutilated and several beheaded.
Authorities said the battle pitted two rival gangs against each other—Los Juanitos and Los Arnolds. Mexican authorities have virtually surrendered whole sections of prisons to criminal outfits like these. The gangs effectively control the insides of the Orwellianly-named CERESOs, while still directing their local narco empires outside the prison walls through smuggled cell-phones. Security forces are only sent in to secure the facilities when there is spectacular violence like that at Las Cruces. Mexico has become emblematic of the prison crisis in Latin America.

The Acapulco prison massacre also came mere hours after a clash in a rural village in northern Chihuahua state left 26 dead.
Mexico's Catholic church, meanwhile, condemned the assassination of Luis López Villa, an elderly priest whose body was found in La Paz municipality east of Mexico City on July 5. López was the third priest killed this year in Mexico, and the 18th cleric slain across the country since early 2013.. Even clergy are no longer immune from the cartel terror unleashed against any who oppose their rule over local communities.

Cross-post to High Times