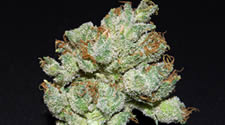 Unlikely political bedfellows Rep. Ron Paul (R-TX) and Barney Frank (D-MA) introduced a first-of-its-kind bill June 23 that would end the federal prohibition on cannabis. The legislation is modeled after the 21st Amendment to the Constitution, which repealed the federal prohibition on alcohol and handed responsibility for regulating it to the states. Frank said "he's not advocating marijuana use, but believes that criminal prosecution is a waste of resources and an intrusion on personal freedom." The bill is co-sponsored by Reps. John Conyers (D-MI), Steve Cohen (D-TN), Jared Polis (D-CO), and Barbara Lee (D-CA).
While Obama called the war on drugs "an utter failure" in 2004, since taking office his administration has increased its budget. The total 2012 national drug control budget request will likely be $26.2 billion. (CNBC, NPR's The Two-Way blog, June 23)
A handful of bills were recently introduced that would relieve the federal pressure on medicinal cannabis, but this is the first to ever call for a general repeal of cannabis prohibition. The bill comes on the heels of an international statement by former UN secretary general Kofi Annan and other veteran world leaders calling the War on Drugs a "failure."
Photo: Themadpothead