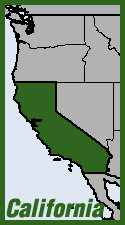 The US Supreme Court ruled on May 23 to uphold an order requiring California to release up to 46,000 prisoners to remedy overcrowding in the state's prisons. The ruling in Brown v. Plata calls on California to reduce its prison population from more than 200% of design capacity to 137.5% of capacity within two years. The 5-4 decision written by Justice Anthony Kennedy finds that the extreme overcrowding of the California prison system is causing inmates to receive inadequate medical care in violation of the Eighth Amendment.
In August 2009, a special panel of federal judges ordered California to reduce its prison population by about 46,000 inmates or construct more facilities to handle the prisoners. The court now found the inability of the prison system to provide the "basic sustenance" of medical care is an Eighth Amendment violation that the courts must remedy: "A prison that deprives prisoners of basic sustenance, including adequate medical care, is incompatible with the concept of human dignity and has no place in civilized society." Kennedy also attached photographs depicting telephone-booth sized holding cells for prisoners waiting for a mental health crisis bed. Three justices joined Justice Antonin Scalia in dissent, protesting that "the Court affirms what is perhaps the most radical injunction issued by a court in our Nation's history." Scalia argued that the system-wide problems did not establish any actual individual Eighth Amendment violations and, even if such violations existed, the injunction is beyond the court's authority.
The court heard oral arguments last November in this case, previously known as Schwarzenegger v. Plata. Counsel for the state of California argued that the "extraordinary and unprecedented order....is extraordinarily premature." Counsel for the prisoners argued that the high court must allow the lower court to provide a remedy for 20 years of overcrowding that has violated inmates' constitutional rights.
"The U.S. Supreme Court was right to uphold the order to reduce California's prison population," said Theshia Naidoo, staff attorney for the Drug Policy Alliance (DPA). "Tough-on-crime policies have crowded prisons so severely with people convicted of nonviolent offenses, including drug possession, that they are not only unsafe and overly costly, but also a net negative for public safety." (Jurist, Toke of the Town, May 23)