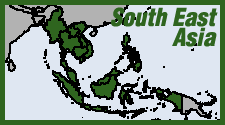 The arrival of a major US multi-state operator in Bangkok is a sign of the global cannabis industry's big ambitions for Thailand, the first Asian country to decriminalize. But with enabling legislation still pending, the regulatory environment remains uncertain.
A ribbon-cutting ceremony on was held in Bangkok on Jan. 21 as a major international cannabis brand inaugurated its entrance into Thailand's cannabis market.

The new outlet of San Francisco-based Cookies will be the first US-brand cannabis dispensary in Thailand. Boasted a company press release: "[T]he launch of Cookies Thailand marks a milestone for the brand as it enters its 6th country and becomes the 58th Cookies storefront worldwide."

"The fact that my first time going to Asia is to open up a Cookies store is not something I could have ever imagined and really special," said Cookies CEO and co-founder, who goes by the single name Berner. "This store is beautiful and we are grateful for our partners on the ground in Thailand who helped make this possible... I hope Bangkok is ready for an exclusive menu of fire genetics."

The announcement adds: "Cookies' iconic cultivars and products will be available for purchase, along with exclusive Cookies SF clothing and accessories, including local reserve merchandise specific to Thailand."

Cookies is partnering in the venture with California edibles company Dee Thai. "Cookies Thailand evolved organically as my relationship with Berner has for over 20 years," said Josh Schmidt, co-founder of Dee Thai. "Driven by the right intention, while honoring Thai culture and ethos, Cookies Thailand brings our friendship full circle, bonding my two loves—cannabis and Thailand."

In keeping with Thai tradition, a Buddhist monk was on hand at the opening ceremony to perform a blessing of the new business establishment.

And in compliance with Thai law, the dispensary is operating in a partnership with a Thai-registered company, Cookies Asia Co.

'Legal vacuum'
This ground-breaking development comes exactly a year after Thailand's Food & Drug Administration officially removed cannabis from the list of illegal drugs, which amounted to an effective decriminalization when it took effect on June 9. However, a Cannabis Act that was promised at the time to regulate a legal industry has been held up by conservative elements in the Thai parliament. A Jan. 4 editorial in the Bangkok Post, entitled "Pass Cannabis Controls Now," noted that the bill has been "filibustered by a number of political parties."

Illustrating the precarious nature of the current ambiguous atmosphere, the Bangkok Post reported Jan. 29 that that agents of the Department of Thai Traditional & Alternative Medicine (DTAM) shut down several dispensaries and vendors in the island resort town of Koh Samui, making three arrests.

DTAM is issuing provisional licenses under the 2019 Herbal Act, passed to regulate use of medicinal plants. But these licenses only cover herbaceous flower—no extracts, tinctures, vapes or edibles. Such processed products are available—but due to either lax enforcement or extra-legal pay-offs (that is, bribes) to enforcement agents.

The Bangkok Post reported Jan. 5 that the Public Health Ministry's Medical Cannabis Institute issued a guide entitled "10 Things Tourists Need to Know about Cannabis in Thailand" to help clarify the confused situation—warning that local medicinal use is the priority, and discouraging cannabis tourism. Nonetheless, the report says that despite the "legal vacuum" dispensaries have proliferated, promoted on websites such as High Thailand.

Amusingly, Cookies may face a situation in Thailand not too different from that it faces at its first store in New York City, which just opened in Midtown Manhattan—on 35th Street near Penn Station, a primo location. But until it gets a coveted license from New York state authorities, it won't actually be selling cannabis—just merchandise and CBD products. So a big move, but still waiting for full legality.
Cross-post to Cannabis Now