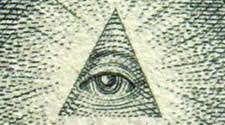 In what could turn out to be a landmark case, the US Court of Appeals for the Eleventh Circuit in Atlanta ruled June 11 that police must obtain a warrant to get a person's cell phone location history from the service provider. Police conducting a robbery investigation in Miami had obtained the location histories of four suspects after getting an order from a federal judge. But the standard for getting a so-called "D-order" is that it be "relevant and material" to an investigation—lower than the "probable cause" standard required for a warrant under the Fourth Amendment. The court found "that cell site location information is within the subscriber's reasonable expectation of privacy. The obtaining of that data without a warrant is a Fourth Amendment violation." Nathan Freed Wessler, an attorney for the American Civil Liberties Union (ACLU) who helped argue the case, hailed the ruling in United States v. Quartavious Davis as "a resounding defense of the Fourth Amendment's continuing vitality in the digital age."
The United States attorney's office in Miami built a case against Quartavious Davis in 2010 partly on the basis of records obtained from his cell-phone company showing where he had used his phone over 67 days—placing him at the site of a string of armed robberies. After his conviction, he appealed to the 11the Circuit, with the ACLU, the Center for Democracy & Technology, the Electronic Frontier Foundation and the National Association of Criminal Defense Lawyers jointly filing a brief in his defense.
The appeals court did not actually overturn Davis' conviction, finding that the government had acted in good faith by obtaining the court order. And that's bad news for him, as he was sentenced to an outrageous 162 years in prison, with no chance of parole—for a first offense, committed when he was just 19. "Might just as well say I'm dead," he lamented upon his sentencing two years ago.
Nonetheless, the decision breaks with previous appellate court rulings siding with the government and ordering phone companies to provide location information without a warrant under terms of the Stored Communications Act. A similar case, U.S. v. Graham, is currently pending before the Fourth Circuit in Richmond, Va. The Supreme Court may ultimately have to rule on the issue to resolve the conflicting appellate rulings. But meanwhile, precendent has been established on the side of privacy and freedom. Cell phone data, of course, has been used in prosecution of victimless drug cases as well as armed robberies. (Jurist, NYT, NakedSecurity, June 12; Engadget, June 11)
Cross-post to High Times
Photo by Hammer51012