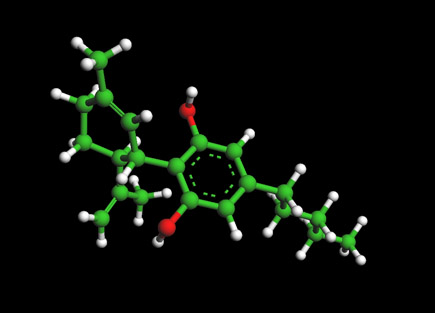 FDA commissioner Scott Gottlieb has suddenly announced that he is stepping down, leaving lots of unfinished business—including the status of CBD under the agency's regs. Biotech stocks are taking a tumble on the news, while tobacco is bullish and cannabis is mixed.
Scott Gottlieb, the commissioner of the Food and Drug Administration, announced this week that he will resign at the end of the month, citing family reasons. For once, this may actually be true, as there is yet no indication of White House pressure in the decision. The news took many by surprise in the industries the FDA regulates.

Captains of the tobacco industry are left to wonder whether his ambitious regulatory efforts will continue in an administration that generally takes a laissez-faire approach to business. Gottlieb, a physician who was previously the FDA's deputy commissioner for Medical and Scientific Affairs under Obama, was appointed by Trump to lead the agency in May 2017. Since then, he has been seeking to reduce teenage vaping, and to lower nicotine levels and ban menthol in cigarettes.

Wells Fargo analyst Bonnie Herzog was quoted by Investor's Business Daily saying Gottlieb's resignation would be a "positive" for the tobacco industry. And indeed, tobacco stocks rose upon the news.

In contrast, CNBC reports that biotechnology stocks were falling on March 6 after news broke of Gottlieb's resignation.

And then there's cannabis. One critical thing that is left ambiguous as Gottlieb prepares to leave office is the legal status of CBD as a food additive or ingredient. MarketWatch reports that cannabis stocks took a "tumble" on news of the resignation.

Investor's Business Daily paints a more mixed picture. In the 24 hours after the announcement, Aurora Cannabis was up 12%, and Canopy Growth rose 2.3%—while Tilray lost 0.5%, Aphria was down 0.5%, and CannTrust fell 0.7%.

CBD industry in 'limbo'
Just a week before his resignation announcement, Gottlieb said public meetings would be held in April to hear from stakeholders on the CBD question. As MarketWatch reported then, cannabis stocks took a boost on word of the imminent meetings. Now, the CBD industry is left in what MarketWatch calls "limbo."

Long a Schedule I controlled substance, like other cannabinoids, CBD derived from hemp (low-THC strains of cannabis) was legalized in December with Trump's signing of the 2018 Farm Bill. But Gotlieb cautioned upon passage of the Farm Bill that the FDA was responsible for regulating CBD as a food additive or ingredient, or in drug products. Until the agency updated its regs, the cannabinoid would remain illegal where its use in edibles, cosmetics and other such preparations is concerned.

Gottlieb's plan to hold meetings on the matter next month came in response to a letter sent by members of Congress calling on the FDA to provide "immediate leadership" on the question. This, in turn, was prompted by the crackdown unleashed by health authorities in New York City as well as Maine and Ohio on CBD-infused edibles—citing their illegality under current FDA regulations.

The FDA's Marijuana Questions and Answers page currently states that CBD as a food additive or dietary supplement is not legal.

Ironically, it was Gottlieb's FDA that helped mount pressure for CBD's legalization last June when it approved the CBD-based anti-seizure drug Epidiolex. This put the DEA on the spot, forcing a reconsideration of CBD's status as a controlled substance. In its September decision, the DEA split the hair very finely—removing Epidiolex from Schedule I, but not CBD itself.

Now that the DEA has essentially been overruled by the Farm Bill, the FDA is the last barrier to its free use other than as a pure extract.

Analyst Brett Hundley of Seaport Global Securities spoke about what Gottlieb's resignation could mean for the medical and ingredient (M&I) cannabis market. Smarter Analyst website quoted him saying: "We have been watching for developing guidelines on full CBD legalization in the US... Now, with Gottlieb's resignation, additional questions related to his successor's views and the Senate confirmation process could cloud CBD/M&I market growth even further. We acknowledge that CBD has still found its way onto many store shelves across the US, but it is our view that approval by the FDA will unleash considerably more in the way of market growth... Until this happens, we see the US CBD market remaining relatively constrained."
Hundley added on a guardedly optimistic note that former short-list candidates for FDA commissioner have viewed CBD approval favorably. "[B]ut we also worry about the Senate confirmation process and what happens to an FDA (and its review of CBD) that goes on too long without a leader in place."

Cross-post to Cannabis Now
Image: World of Molecules