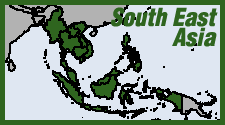 Chijioke Stephen Obioha, a Nigerian national sentenced to death in Singapore for cannabis possession, was executed Nov. 18, in defiance of international protest. As the final appeals for clemency were exhausted last week, Amnesty International issued an urgent statement calling on Singapore to halt the execution. "The death penalty is never the solution," said Rafendi Djamin, Amnesty's director for Southeast Asia. "It will not rid Singapore of drugs. By executing people for drug-related offenses, which do not meet the threshold of most serious crimes, Singapore is violating international law."
Obioha was caught with some 2.6 kilograms of cannabis in April 2007—exceeding the 500-gram quantity that triggers automatic presumption of trafficking under Singaporean law. At this point, the burden of proof shifts from the prosecutor to the defendant. Amnesty says this violates the right to a fair trial. It also states that drug offenses do not meet the criteria the "most serious crimes" to which use of the death penalty must be restricted under international law.

The rights group likewise rejects Singaopre's Mandatory Death Penalty act as violating international standards, which bar automatic imposition of capital punshment for an entire class of crimes.
But Obioha was nonetheless sent to the gallows. The Singapore Anti-Death Penalty Campaign issued an anguished statement of protest: "Soon it will be all forgotten together with Chijioke's name, but for the many of us who fight and campaign to eradicate this barbaric practice of death by hanging, and for those of us who challenge the mandatory death penalty for drug trafficking in Singapore, our work will go on. And it must."
Cross-post to High Times