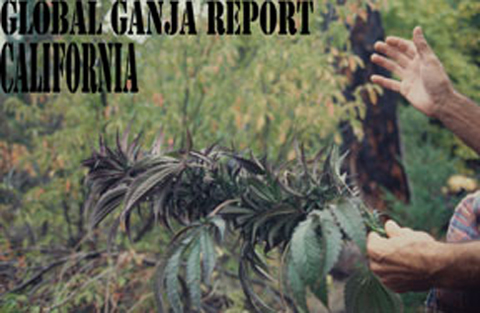 A five-county study assessing impacts on salmonids presented Jan. 10 in Eureka, CA, named unpermitted grading as a major impact—and cited the cannabis industry as a key culprit. Humboldt County's Supervisor Mark Lovelace said the effects of illegal grading connected to cannabis grows are as bad as the impacts seen during the worst years of the timber industry. "It's shocking," he said, referring to photos he'd viewed of grow-related grading. "It compares with the worst of the worst from some of the bad years of the timber industry."
"It's very clear that there's a tremendous amount of earth being moved around without any engineering, without any analysis and without any consideration of the potential impacts," Lovelace said—adding with irony that some of the culprits may fashion themselves as environmentalists. "I think some people have a tendency to think that because they want to consider themselves good stewards of the land, that alone should mean that the work they're doing is OK."
Supervisor Ryan Sundberg warned: "All that stuff has to go straight into the stream, so we're focusing on fixing stuff here and then there's someone upriver or up the hill that's making it for naught."
County public works director Tom Mattson said that unlike many other counties, Humboldt has a grading ordinance—which sometimes isn't heeded. Mattson said his department works with local non-profit groups like the Mattole Restoration Council, Eel River Watershed Improvement Group and the Redwood Community Action Agency to improve compliance.
The Five Counties Salmonid Conservation Program began in 1997, to coordinate watershed protection among Humboldt, Del Norte, Mendocino, Siskiyou and Trinity counties. (Arcata Eye, Jan. 18)