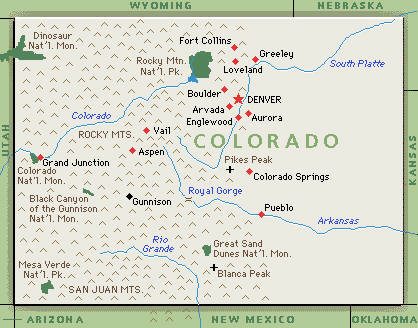 As a new law lifts restrictions on investment in Colorado's cannabis sector, many fear consolidation by big money—a concern uniting some small operators with cultural conservatives. But others see a growth opportunity for small enterprises.
Colorado's prohibition on publicly traded cannabis companies and limits on out-of-state investment were officially lifted at the start of this month, seeming to herald a new era of growth in the state's industry—and potentially one of further corporate consolidation.
The changes hit in on Nov. 1, when emergency rules issued by the Colorado Department of Revenue's Marijuana Enforcement Division in August took effect. These were drawn up to implement House Bill 19-1090, "Concerning Measures to Allow Greater Investment Flexibility in Marijuana Businesses," signed into law by Gov. Jared Polis on May 29.

This was the second shot at overturning the restrictions. A similar measure was among a handful of bills to loosen up Colorado's cannabis sector that were vetoed last June by outgoing Gov. John Hickenlooper—like Polis a Democrat, but a far more conservative one. Polis' victory that same month was hailed by the cannabis community as a favorable sign.

HB 1090 passed the House by a vote of 54-11 and in the Senate 27-7. All the "no" votes were by Republicans. In addition to overturning the ban on publicly traded cannabis companies, it also lifts the 15-person limit on the number of out-of-state investors in any one such company. In the interest of transparency, public disclosure of infromation about investment is mandated by the law.

The restrictions were first imposed to protect small businesses, amid concerns about a flood of outside capital into the Centennial State's burgeoning cannabis biz. Opinion is divided as to whether the state's industry has evolved to the point that such protectionist policies are no longer mandated.

As the Denver Post stated when HB 1090 was passed in May: "The change in law is expected to bring new cannabis products to Colorado from companies that have previously stayed away from the state. It could also accelerate consolidation, with large national chains purchasing Colorado's smaller cannabis shops faster than ever..."

Colorado's cannabis consolidation
Some opposition to the bill of course came from cultural conservatives, such as Colorado Christian University. Jeff Hunt, director of the university's think-tank, the Centennial Institute, told the Denver Post: "The marijuana industry is quickly becoming Big Tobacco 2.0. By allowing publicly traded companies to invest in marijuana, Colorado is creating marijuana conglomerates with the sole purpose of getting as many people using the drug as possible. Similar to tobacco, we will experience public health problems for a generation due to 'big marijuana.'"

But it certainly isn't just such conservative and generally cannabis-phobic voices that are wary of the corporate floodgates being opened. As Denver's Westword notes, "While some mom-and-pops had been waiting for the day when they could sell their brands and business licenses to deep pockets, others viewed the move as a step toward corporate cannabis and consolidation."

This consolidation is already underway. Over the past year, two of the Colorado's largest dispensary chains, LivWell and the Green Solution, have each bought up several independent dispensaries throughout the state. Lova, a new privately held cannabis brand, has purchased five Denver-area dispensaries this year
In September, Solace Meds, a Front Range dispensary chain, completed its buy-out of a smaller Denver dispensary chain, Sticky Buds—which had actually been operating since 2009 (that is, three years before general legalization) under Colorado's medical marijuana program.

Denver's Medicine Man Technologies, a cannabis cultivator that started as a medical marijuana producer in 2009, is also gong through a phase of explosive growth. Over the past year, it has agreed to purchase more than 30 dispensaries throughout the state—deals that are to become official imminently. It is to acquire all three Denver-area Colorado Harvest Company dispensaries, five Starbuds outlets statewide, and the six mountain dispensaries of the Roots RX chain. It also has plans to acquire some 10 more outlets through the purchase of southern Colorado chains Mesa Organics and Strawberry Fields, as well as the Denver-area Medicine Man dispensary chain co-owned by Medicine Man Technologies CEO Andy Williams.

Westword also reports that on Nov. 5, days after the new law took effect, Green Solution, one of Colorado's biggest dispensary chains, announced that it has been purchased by Columbia Care—a publicly traded cannabis company registered in Canada although headquartered in New York.

Medicine Man has high ambitions
Medicine Man Technologies is especially taking advantage of the new regulatory environment. It has operated up until now as a publicly traded consulting and technology firm—covering those aspects of the enterprise that don't actually touch the cannabis. The cultivation centers, research facilities and dispensaries have been operating under separate licenses, all privately held. Now, they are about to be consolidated under a single publicly traded roof.

Contacted by Cannabis Now, Medicine Man Technologies co-founder and CEO Williams exemplified the sense of ebullience among Colorado cana-businesses eager for expansion. He had this to say about the company's ascendance from modest origins in Denver to an international industry player: "The regulatory change, as a result of HB 19-1090, will provide Medicine Man Technologies with the opportunity to unite the most successful and innovative pioneers of the most mature market in cannabis to become one of the largest vertically integrated seed-to-sale operators in the global cannabis industry."

"The legacy business of Medicine Man Technologies is providing cannabis consulting services, nutrients and supplies," Williams elaborates. "Our portfolio includes active and past clients in 20 states and seven countries throughout the cannabis industry."
Medicine Man Technologies' intellectual property includes the Three A Light methodology for cannabis cultivation. Acquisition is also pending of MedPharm, a major Denver development laboratory and cannabis processing facility with Good Manufacturing Practices (GMP) certification.
"The HB 19-1090 bill allows us to work on a series of recently announced pending acquisitions in Colorado," Williams enthuses. "Upon closing, which we anticipate will occur in 2020, we will bring together 12 cultivation operations, seven product manufacturing operations, 34 dispensaries including two currently under construction, and world-class R&D capabilities all under one parent company. Our goal is to be a global leader in responsibly moving the cannabis industry forward and the HB 19-1090 bill is the first step in achieving this in Colorado and beyond."

Cross-post to Cannabis Now



Photo by GreenwichMeanTime