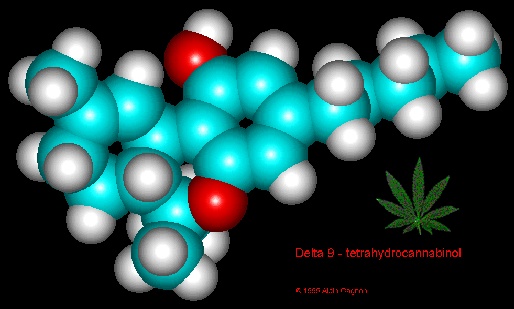 The media (Time, Daily Mail) are touting a new study published July 14 in the Proceedings of the National Academy of Sciences that is said to link cannabis use to anxiety and depression. The researchers studied the brains of 24 marijuana "abusers"—defined as those who smoke multiple times a day—and how they reacted to methylphenidate (more commonly known as Ritalin), a stimulant used to treat ADHD and narcolepsy. Using personality tests and brain imaging, the researchers found the cannabis users had "blunted" (no pun intended, we hope) behavioral, cardiovascular and brain responses to methylphenidate compared with control participants. The "abusers" also scored higher on negative emotional reactions. The researchers conclude that cannabis interferes with the brain's reaction to dopamine, the chemical responsible for feelings of reward and pleasure.
Lead researcher Nora Volkow of the National Institute on Drug Abuse (NIDA) used methylphenidate because (like cocaine) it raises levels of dopamine in the brain. This was administered to the 48 people in the study—half of whom were cannabis "abusers," and the other half a control group.
Mitch Earleywine, professor of psychology at SUNY Albany, reached for comment by this reporter, had this to say about the study: "I think that giving folks Ritalin or any other stimulant in an effort to assess dopamine release says little if anything about how cannabis users would respond to natural sources of reinforcement. These people also weren't randomly assigned to use cannabis, so we have no idea if the altered dopamine reaction preceded or followed cannabis use. Finally, I think if any Big Pharma product did the exact same thing in the lab, we'd be reading about how it protected people against the addictive potential (and induced dopamine release) associated with Ritalin or other stimulants."
Prof. Earleywine has offered similar reactions to the media's credulous coverage of much-hyped studies purporting to show a cannabis link to "mental illness." It should also be noted that High Times just reported on findings published in the journal Psychology & Behavior suggesting that beta-caryophyllene, a terpene found in cannabis, may be effective for treating anxiety and depression. Yet these findings were only touted in such places as High Times and the cannabis-friendly Leaf Science.
Did you ever ask yourself—Why is that?
Cross-post to High Times
Graphic: Lycaeum