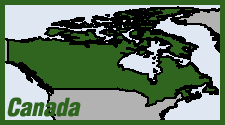 Canada's Liberal Party announced Feb. 9 that it will oppose Bill S-10 over concerns that it would disproportionately target youth and cause an explosion of costs to build new mega-prisons. "This bill isn't tough on crime, it's dumb on crime," said Liberal leader Michael Ignatieff (Etobicoke-Lakeshore, ONT). "We're all in favor of cracking down on serious criminals, but this bill doesn't distinguish between massive grow-ops and a first-time offender with a small amount."
"What's more, the Conservatives won't tell us what the fiscal implications of this bill are. How many billions will it cost? How many mega-prisons will have to be built? For these reasons, we just can't support it," Ignatieff said.
The Conservatives continue to stonewall opposition parties on the cost of this legislation despite repeated requests, Liberal leaders charge. "Canadians know that spending billions of dollars on U.S.-style mega-prisons to lock up young people will only produce more hardened criminals," said Liberal MP Mark Holland (Ajax-Pickering, ONT). "It's a failed American crime policy, and it just doesn't work."
A disproportionate number of Canadians aged 18-25 would be harmed by the cannabis-relaqted provisions of Bill S-10, which proposes a mandatory six-month sentence for possessing as few as six plants—the same sentence that would be applied to a trafficker with 200 plants. Liberal senators tried to raise the minimum number of plants to 20, but Conservative senators refused amendments to the Bill.
"Liberals support stiff sentences for large drug producers and traffickers – but we won't support a bill that can't tell the difference between criminals running grow-ops and mistakes often made by our young people," said MP Marlene Jennings (Notre-Dame-de-Grace-Lachine, QC). "The government has shown no willingness to accept substantive amendments, so we're sending them back to the drawing board." (Liberal Party press release, Feb. 9)