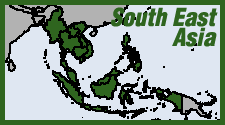 Burma's President Thein Sein signed a ceasefire Oct. 15 with eight armed rebel groups, in a bid to bring the country's multiple ethnic insurgencies to an end before next month's general elections—the first since a nominally civilian government took over and pledged a democratic transition in 2011 after decades of dictatorship. The agreement seeks to incorporate rebel groups into the political process, ending a war that has persisted (with varying levels of intensity) since Burmese independence in 1948. But while the pact is optimistically dubbed the Nationwide Ceasefire Agreement (NCA), seven armed groups involved in the peace talks did not sign the final deal. Among the seven non-signatories is the largest rebel army, the United Wa State Army (UWSA), with an estimated 25,000 fighters. Trying to put a good face on things, Thein Sein said , "history will judge the value of the NCA not by the number of signatories but how the terms of the NCA are effectively implemented." Also not signing on are the Kachin Independence Army (KIA) and the Kokang armed factions along the Chinese border. One of the most significant groups signing on to the deal, the Karen National Union (KNU), actually entered a bilateral ceasefire with the government in 2012.
And while European and Chinese diplomats were on hand for the signing ceremony in Yangon (Rangoon), Aung San Suu Kyi, leader of the National League for Democracy that is expected to win next month's elections, also skipped the ceremony.
Meanwhile, the opium-growing Golden Triangle continues to catch up on Afghanistan as the world's top producer. Last year, the United Nations Office on Drugs and Crime (UNODC) recorded that "poppy cultivation in the 'Golden Triangle' of Myanmar [Burma] and Lao PDR [People's Democratic Republic, commonly called Laos] rose in 2014 to 63,800 ha [hectares], compared with 61,200 ha in 2013. The estimated total amount of opium produced in the area in 2014 is approximately 762 tonnes, with the overwhelming majority of cultivation continuing to take place in Myanmar." Ethnic armies encouraging cultivation in the zones of control in order to fund their insurgencies is part of what is fueling this surge in opium production. (Indian Express, BBC News, Myanmar Times, Oct. 16; Jurist, The Telegraph, Oct. 15)
Making virtually no media coverage was the statement issued by the 3rd Myanmar Opium Farmer Forumin September after a meeting in Burma's north that brought together poppy growers from throughout the country's Golden Triangle lands. "We grow opium in order to ensure food security for our family and to provide our basic needs, and to have access to health and education," the statement read. "We grow opium because of poverty and because we live in isolated and mountainous and high elevated areas, where it is difficult to grow other crops, infrastructure is weak and we face difficulties to transport crops, and where we have difficulty to access markets. We also have little access to land to grow other crops. The large majority of opium farmers are not rich and grow it for their survival. Therefore, they should not be treated as criminals."
"Opium has many positive values for us," the statement asserted. "As there are few health facilities in our areas, we use opium as a traditional medicine for diarrhea, coughing, and as a painkiller and to keep us save from poisonous insects. For some of us, we believe it protects us from evil and if offered to spirits it will bring good luck. We also use it to treat sick animals."
The statement was clear in calling out the insurgent armies: "Many of us live in areas with armed conflict. We have to pay opium tax to many armed groups. Some local representatives of government agencies, the police and the Myanmar army also come to our village, especially during harvest time, and demand money from us, and threaten that if we do not pay they will destroy our crop."
But it also took aim at the eradication policies encouraged by the UN: "Some armed groups ban opium cultivation and carry out eradication. In some places the government also carries out eradication. While we have many problems to feed our family, we are also facing the risk of eradication. We feel there should be no eradication of our poppy fields, until we have access to alternative sources of income. Some of us mainly rely on opium cultivation for our livelihoods."
The statement called for putting eradication on hold until alternative development projects for the region are in place. The farmers insisted: "These programmes should be designed with our involvement, and should be suitable for our local environment and climate." (Transnational Institute, Sept. 25)
Cross-post to High Times