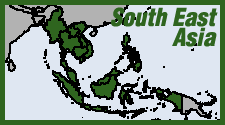 After years of relative peace, Burma's military junta is said to be preparing an offensive against the ethnic guerilla armies of the Golden Triangle. In the village of Doi Tailaeng, on Burma's border with Thailand, militants of the 10,000-strong Shan State Army (SSA) are carrying out maneuvers in preparation for the expected onslaught. "We are preparing for new battles," said SSA commander Sao Yawd Serk.
Most of the country's other ethnic militias signed a truce with the government in 1989, in return for extensive autonomy in their territories. They were permitted to keep their weapons and—international observers say—continue producing opium. The warlords are running a profitable business in the Golden Triangle, but the fragile peace has come at a high price. Within the last three years, the amount of land devoted to growing opium has grown by almost 50%, to 31,700 hectares (78,300 acres), the UN reports.
Burma's junta plans to hold an election this year, which foreign observers say will be a farce. The country's election laws expressly prohibit opposition leader Aung San Suu Kyi from participating. The 64-year-old Nobel Peace Prize Winner has been under house arrest for years. In an evident bid to finally consolidate its power, the junta has given the ethnic militias an ultimatum: either be voluntarily integrated into the army, or be disarmed by force. Under the pretext of removing an illegal weapons factory in the region inhabited by the Kokang people near the Chinese border, the army attacked its militias last August and drove about 37,000 Kokang into neighboring China.
SSA leader Yawd Serk is optimistic that the United Wa State Army (UWSA), estimated at about 25,000 combat-ready troops, will join in resistance against the regime. "Perhaps we will be fighting the government together soon," Yawd Serk says hopefully. "We know that the Wa military leaders are itching for a fight." (Der Spiegel, March 24)