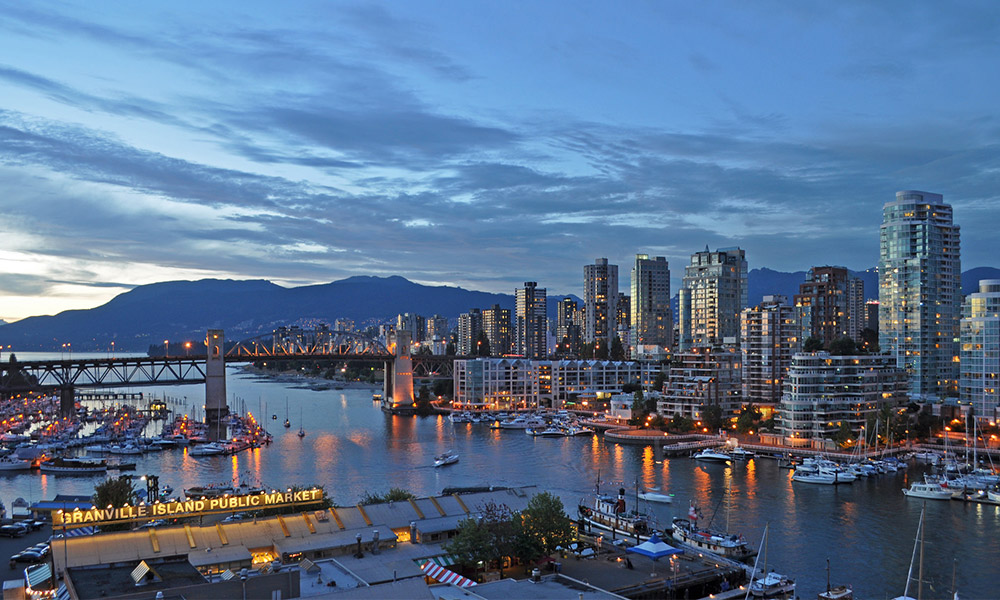 In a strange irony, Vancouver is shutting down its long-tolerated but unlicensed cannabis dispensaries, pursuant to a British Columbia high court decision upholding its right to do so—even as the province struggles to meet demand amid a dearth of licensed retail outlets.
In a move that had been threatened for months, Vancouver authorities this week began issuing closure orders to its unlicensed cannabis dispensaries that for years have prospered in what has been called a legal "gray zone."

Fifty lay-off notices have just been issued to staff as Cannabis Culture prepares to close its three unlicensed dispensaries in the city by January's end—after 25 years of operation. As Canada's Global News reports, the City of Vancouver issued a statement asserting that under Ottawa's new regs for legal cannabis, retail outlets must have both provincial and municipal licenses to operate.

The statement cited a December decision by the British Columbia Supreme Court recognizing the City's authority in the matter. Ultimately, some 20 outlets in the city may be forced to shut down. Municipal authorities are said to be working with dispensary owners to establish timelines for their closure.

Yet this will leave paltry licensed retail outlets operating. And the move comes as BC—like nearly the rest of Canada—is struggling to meet demand for legal cannabis.

Bureaucracy exacerbates shortage?
The legal cannabis shortage in the province has prompted the government's official BC Cannabis Stores website to add a "back in stock" section to alert consumers to recently restocked products.

Yet Vancouver's first two licensed cannabis retailers just opened their doors earlier this month: City Cannabis Co and Evergreen Cannabis Society. City Cannabis Co is expected to bring on a second location this week, bringing the total for the city to three. Until recent weeks, there was just one legal outlet operating in the province—and in the interior city of Kamloops, not the coastal metropolis Vancouver.

As we might imagine, the legal operators shed no tears over the shutting of their unlicensed competitors. Mike Babins of Evergreen Cannabis Society told the Canadian Broadcasting Corporation, "I'm sure there was this issue when alcohol prohibition ended, but today, do you go to the liquor store or some guy making bathroom hooch?"

Before the Dec. 13 ruling by the BC Supreme Court, the City of Vancouver had filed 53 injunction applications against the unlicensed outlets. Vancouver chief license inspector Kathryn Holm told CBC after the decision was issued, "It reaffirms the city's authority over land use and municipal business licence authority."

The targeted dispensaries were represented by what Vancouver Straight calls a "heavy-hitting team of notable cannabis lawyers" including John Conroy, Jack Lloyd, and Robert Laurie. In addition to challenging Vancouver's regulatory authority in the matter, they also presented a challenge under the Canadian Charter of Rights and Freedoms, citing the constitutional right of medicinal users to access cannabis. Canada's courts have recognized a right to medicinal cannabis under the Charter before. But this time the BC high court didn't go for it.
Canada still dry
Cannabis shortages continue to be felt across Canada. They have prompted Quebec to reduce its weekly days of operation to four at its retail outlets, which are all run by the provincial government. Ontario has placed a limit of 25 on the number of private outlets eligible to start operating in April. Alberta froze new licenses for retail outlets after its government-run distributor received only about 20% of the stock that it ordered from Canada's Licensed Producers.
As Vancouver Is Awesome website notes, only six private cannabis stores and one government store had been licensed in BC as of the start of the year. Speaking to the news outlet, Canadian cannabis industry expert Deepak Anand tried to put a positive spin on the situation. "There still is a shortage of product, in general," Anand said, "but the faster Health Canada can license people to start to sell cannabis, the more product will be in the market."
Meanwhile, the squeezing out of BC's "grey market" practically guarantees a continued lease on life for the black market.
Cross-post to Cannabis Now

Image: Harshil Shah via Cannabis Now