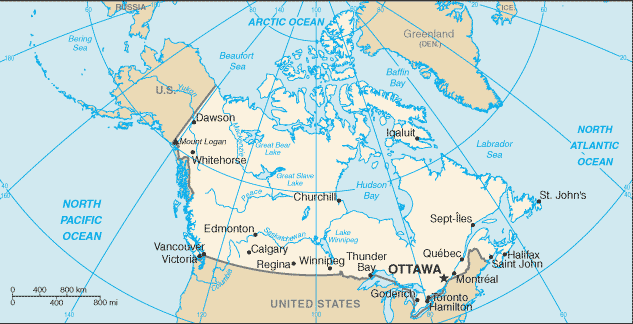 On the heels of December's British Columbia high court decision striking down mandatory minimum prison terms for cannabis defendants as "cruel and unusual punishment" in contravention of Canada's constitution, the provincial court system has now just applied similar principles to use of solitary confinement.
On Jan. 17, Justice Peter Leask of BC Supreme Court ruled against laws that permit prolonged and indefinite solitary confinement in federal prisons, in what the Globe & Mail calls a "landmark legal decision" with implications for how the whole Canadian prison system is run.

As in the decision on mandatory minimums, Justice Leask cited Canada's Charter of Rights and Freedoms—in this case, Section 7, which guarantees "the right to life, liberty and security of the person, and the right not to be deprived thereof except in accordance with the principles of fundamental justice."
At issue was language in Canada's Corrections & Conditional Release Act allowing "administrative segregation," as solitary is euphemistically referred to. Justice Leask wrote: "I find as a fact that administrative segregation...is a form of solitary confinement that places all Canadian inmates subject to it at significant risk of serious psychological harm, including mental pain and suffering, and increased incidence of self-harm and suicide."
He also found that sections of the Act discriminate against indigenous inmates and the mentally ill—a violation of the Charter's Section 15, which enshrines "equality before the law."
Under the practice of "administrative segregation," Correctional Service Canada places inmates alone in cramped and often squalid cells for up to 23 hours a day without meaningful human contact. In a trial that stretched over the summer of 2017, the court heard extensive and often emotional testimony from former inmates, researchers and correctional officials who spoke about the grim impacts of "administrative segregation."

The case was brought by the British Columbia Civil Liberties Association (BCCLA) and the John Howard Society, an advocacy group dedicated to the rights of prisoners. They launched their suit three years ago, after the Globe and Mail published an investigation into the death of Eddie Snowshoe, who killed himself in a BC prison at the age of 22 following 162 days in solitary.

Snowshoe was placed in a cell barely big enough for his cot after he threatened a guard with a juice box—not exactly a deadly weapon. As the Globe & Mail wrote in an editorial, this "was a death sentence for a prisoner demonstrating clear suicidal tendencies and obvious depression."

The court also considered the case of Ashley Smith, a 19-year-old who committed suicide in a "segregated" prison cell in Ontario in 2007. She had spent more than 1,000 days in isolation—after having been found guilty of stealing a CD and throwing apples at a postal worker at age 15. Marking the eighth anniversary of her death in 2015, the Ottawa Citizen decried that "conditions for accused people and inmates in Canada's criminal and correctional systems are no better than then were then. They are probably worse."

These were but two of what the Canadian Broadcasting Corporation called a "litany of tragic cases" involving "administrative segregation."

This is a question of obvious concern to drug defendants. According to official statistics from Correctional Service Canada, 18% of inmates nationwide are serving terms for drug-related offenses. Statistics Canada tells us that while cannabis offenses have declined in recent years (after reaching a 30-year high in 2007), this remains the most common type of drug conviction in Canada—comprising more than half of all completed drug-related court cases.

Applauding Justice Leask's decision in the case, Jay Aubrey, counsel for the BCCLA, said: "As Canadians, we hold ourselves to a certain standard. We don't torture people."

British Columbia seems to be leading the way for North America in reversing some of the most egregious abuses of the war on drugs.

Cross-post to High Times
Graphic: Perry-Castañeda Library Map Collection