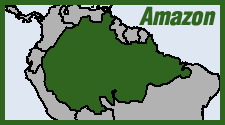 The head of Brazil's indigenous affairs agency, FUNAI, is to make an emergency visit to a remote Amazon outpost amid fears that members of an isolated tribe may have been "massacred" by drug traffickers. The move comes after a guard post protecting the "uncontacted" people was overrun by heavily-armed men, believed to be drug-traffickers from neighboring Peru. The post was ransacked and equipment destroyed.
Fears mounted for the welfare of the indigenous bands after FUNAI workers found a rucksack apparently abandoned by one of the traffickers with a broken arrow inside. A rapid aerial survey has shown no trace of the uncontacted group, which made global headlines after being filmed from the air earlier this year. The post is located on the edge of the Ethno-Environmental Protected Area along the Río Envira in Acre state, some 32 kilometers from the border with Peru's department of Madre de Dios.
"We decided to come back here because we believed that these guys may be massacring the isolated [people]," said FUNAI chief Carlos Travassos. "Arrows are like the identity card of uncontacted Indians. We think the Peruvians made the Indians flee. Now we have good proof. We are more worried than ever. The situation could be one of the greatest blows we have seen to the work to protect isolated Indians in decades. A catastrophe… genocide!"
A package containing 20 kilograms of cocaine was also said to be found near the overrun outpost. Local reports indicate that police have detained one man in connection with the attack on the outpost, a Portuguese national who was arrested for drug trafficking in March and subsequently deported.
Last month, Asháninka tribespeople three hours upstream from the base reported that they had been warned by two-way radio that a heavily armed band of intruders had crossed the border from Peru into Brazil. Nearly two weeks later, 40 armed men emerged from the dense forest around the post, which sits on the banks of the Río Xinane, and forced the guards there to flee. The post is operated by the Envira Ethno-Environmental Protection Front in cooperation with FUNAI's General Coordination for Isolated Indians. The outpost is intended to stem the flow of intruders into the headwaters of the Rîo Envira, a remote rainforest area where several isolated indigenous communities have taken refuge, shunning contact with the outside world.
José Carlos Meirelles, the former head of the post, has been helicoptered back in with a team, and reported that several groups of men with rifles and machine guns are in the forest surrounding the base. In a message to Survival International, Meirelles said, "We will remain here, come what may, until the Brazilian state decides to resolve this situation once and for all. Not for our protection, but for the protection of the Indians." Meirelles called for the government to send troops to hunt down the traffickers. (Fox News Latino, The Guardian, AP via Terra, Colombia, Aug. 9; National Geographic News Watch, Survival International, El Comercio, Lima, Aug. 8)
From World War 4 Report, Aug. 10