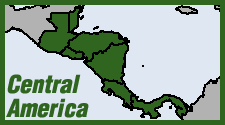 Cannabis could soon be decriminalized in Belize following comments by Minister of Police and Public Safety Doug Singh that his ministry is preparing a paper exploring the idea to be presented to the Cabinet. Singh said that he is looking at removing criminal penalties for quantities under somewhere between five to seven grams. He emphasized that under the proposal, those caught with such personal quantities would still face a ticket and fine, and that legalization is not under consideration.
Under current law, those caught even with a very minuscule amount of cannabis face arrest and a hefty fine. Failure to pay the fine can result in a prison term, but even those who willingly pay have a permanent criminal record.
Criminal offense or not, there has always been a robust cannabis trade in Belize, where the herb is widely grown both for local consumption and for export. In the 1980s, High Times magazine dubbed cannabis imported from the small country on Central America's Caribbean coast "Belize Breeze," and took issue with the then-government of Manuel Esquivel for spraying Paraquat on cannabis plantations. Charles Bartlett Hyde, a former speaker of Belize's House of Representative, has been a longtime proponent of decrim, and hailed Singh's proposal. "This is a good beginning," Hyde said.
Hyde said he believes cannabis should be decriminalized, because the people who smoke it are not violent and almost all of them are productive citizens. He protested that the marijuana cultivation law carries the same penalty as drug trafficking—a fine of $10,000 or three years imprisonment. "The majority of people who smoke marijuana are doing it for recreational purposes and for relaxation," Hyde said, with only a small minority involved in trafficking. (The Reporter, Belize, Jan. 28 via Shroomery)