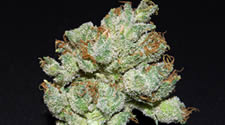 Arizona Attorney General Tom Horne on Aug. 8 asked a Maricopa County Superior Court judge to shut down three unlicensed Phoenix-area medical marijuana establishments that he said illegally charge fees to provide patients with cannabis. Horne said in a press release that the clubs "falsely claim to be operating lawfully under the Arizona Medical Marijuana Act."
Under voter-approved Prop. 203, patients can legally grow cannabis and give it to other patients as long as there are no dispensaries nearby and nothing of value is exchanged. Horne focused on three clubs that he said received the "most publicity": the 2811 Club and the Arizona Compassion Club in Phoenix, and Yoki AM in Mesa. The suit also names Michael Miller, who is affiliated with the Arizona Compassion Club.
Al Sobol, founder of the 2811 Club, said the cub is not acting as an unlicensed dispensary. He said the establishment is "just a venue" that allows patients to exchange medical marijuana in a "safe, dignified way." The 2811 Club charges members an initial application fee of $25 and a $75 entry fee each visit to attend classes and get a free sample. The club offers cannabis through the Arizona Compassion Club, a co-op of patients and legal caregivers.
Horne and Gov. Jan Brewer filed a lawsuit in late May, asking a federal judge to determine whether compliance with Prop. 203 would leave state employees vulnerable to prosecution under federal drug statutes. Last week, Deputy US Attorney Scott Risner asked the court to throw out that case, arguing it asks for a hypothetical opinion because no state employees currently face prosecution. However, while the case is pending, no licenses for dispensaries have been issued. (Arizona Republic, IBT, Aug 9)
Photo: Themadpothead