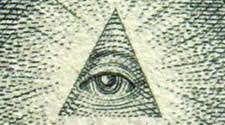 A group of attorneys general from 38 states and territories penned an open letter urging Capitol Hill to pass a pending bill to allow cannabis businesses access to the federal banking system.
A bipartisan group of attorneys general from 33 states and five territories have sent a letter to Congress calling for swift passage of the Secure & Fair Enforcement (SAFE) Banking Act—legislation that would reform banking regulations affecting institutions that handle cannabis-related accounts.
The May 8 letter notes that a major new industry is currently barred by federal law from accessing financial services. It states that passage of the SAFE Banking Act would serve the aims of "protecting public safety and bringing grey market financial activities into the regulated banking sector."
Contradiction between state and federal aw
Thirty-three states and several US territories have legalized medical marijuana. "However, because the federal government classifies marijuana as an illegal substance, banks providing services to state-licensed cannabis businesses and even to other companies which sell services and products to those businesses could find themselves subject to criminal and civil liability under the federal Controlled Substances Act and certain federal banking statutes. This risk has significantly inhibited the ability of financial institutions to provide services to these businesses and companies."

The letter stresses that "[d]espite the contradictions between federal and state law, the marijuana industry continues to grow rapidly. Industry analysts estimate 2017 sales at $8.3 billion and expect those totals to exceed $25 billion by 2025. Yet those revenues are handled outside of the regulated banking system."

This has absurd consequences. "Businesses are forced to operate on a cash basis. The resulting grey market makes it more difficult to track revenues for taxation and regulatory compliance purposes, contributes to a public safety threat as cash-intensive businesses are often targets for criminal activity, and prevents proper tracking of billions in finances across the nation."

The letter also emphasizes that the signatories are not endorsing "the legalization of medical or retail marijuana in those jurisdictions that choose not to pursue such an approach." Nonetheless, "the reality of the situation requires federal rules that permit a sensible banking regime for legal businesses."

The SAFE Banking Act would create a "safe harbor" for financial institutions that service the cannabis industry. "An effective safe harbor would bring billions of dollars into the banking sector, enabling law enforcement; federal, state and local tax agencies; and cannabis regulators in 33 states and several territories to more effectively monitor cannabis businesses and their transactions."

A cash industry in a digital world
One glaring absurdity of the status quo is that the booming cannabis industry is heavily reliant on cash in a world economy that is fast going cashless. National Public Radio last month ran a report on the dilemma, tellingly entitled "Bags of Cash, Armed Guards and Wary Banks: The Edgy Life of a Cannabis Company CFO."

Profiled is Tom DiGiovanni, chief financial officer with Canndescent, a firm supplying pre-loaded vape-pens, connoisseur bud, high-end oils and other such posh products throughout California. But instead of "poring over balance sheets and bank statements," his job "involves managing bags of cash by the millions which must be counted, then hauled in armored vehicles." He is described going about his daily business in an "unmarked armored van where there's a metal cage to protect the revenues for his company...from would-be thieves."

Along with prominent signatories such as Xavier Becerra of California and Letitia James of New York, the attorneys general letter was signed by Edward Manibusan of the Northern Mariana Islands, which last year became the first US territory to legalize cannabis; Leevin Taitano Camacho of Guam, which followed suit earlier this year; Denise George of the US Virgin Islands, which legalized medical marijuana this year; and Wanda Vàzquez Garced of Puerto Rico, which legalized medical marijuana in 2015.
The SAFE Banking Act is currently before the House Subcommittee on Crime, Terrorism, and Homeland Security, having already cleared the House Financial Services Committee in March. The bill's co-sponsor, Rep. Ed Perlmutter, a Colorado Democrat,‏ tweeted his appreciation for the attorneys general letter. "This support underscores the need to get cash off our streets and allow legitimate cannabis businesses access to the banking system once and for all," he wrote.

Cross-post to Cannabis Now

Photo by Hammer51012