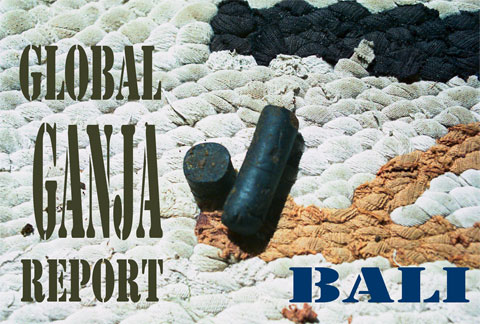 Cannabis Market Report
Bali is a place to surf, do yoga and check out tropical flora and fauna. Downtown Kuta Beach is a tourist trap lined with ear-splitting techno discos and knick-knack shops. If you are an obvious tourist, you will be approached by dozens of people offering everything from local knowledge to ecstasy. Some cafes off the beaten path offer mushroom tea and food infused with cannabis. Making acquaintances with local drug dealers can be cumbersome, they often wait around outside your hotel and try to peddle their wares for the duration of your trip.
More Reports »
Local laws
Bali Legal Situation
Indonesia has among the most draconian drug laws on earth. The most celebrated case is that of Schapelle Corby, a young Australian woman serving a 20-year sentence for the importation of 4.2 kilograms (9.3 lb) of cannabis into Bali. She was convicted in May 2005, and has exhausted her appeals. If she serves the whole sentence, she will be 48 when she is released. She refuses to plead for clemency, because this would mean admitting guilt. From day one, she has maintained her innocence, saying the dope was planted. "When I flew to Bali on 8 October 2004, I imagined my biggest problem was going to be deciding which sarong to wear which bikini," she says on her support website, FreeSchapelle.net.
It could have been worse--Indonesian prosecutors initially vowed to send her to the firing squad.