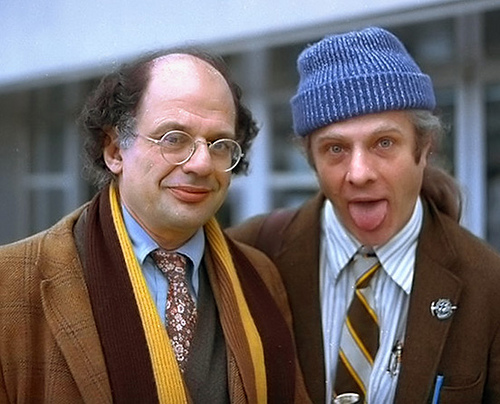 Peter Orlovsky, longtime partner of Allen Ginsberg and a renowned poet and counterculture figure in his own right, died May 30 in Vermont of lung cancer. He was 76.
The Los Angeles Times recalls that Orlovsky met Ginsberg in San Francisco in 1954, just before Ginsberg wrote his seminal poem, "Howl," which was the subject of a 1957 obscenity trial that became a landmark free-expression case. Ginsberg and Orlovsky later moved to Paris, where they stayed with Gregory Corso, William Burroughs and others in a boarding house that would become known as the Beat Hotel. In the early 1960s, Orlovsky and Ginsberg traveled in India together, where they both became devotees of meditation and eastern mysticism.
Orlovsky taught at Naropa University's Jack Kerouac School of Disembodied Poetics, founded by Ginsberg and Anne Waldman in 1974. Waldman was at Orlovsky's bedside when he died. Orlovsky's poetry was collected by City Lights Books in 1977.
Orlovsky and Ginsberg alike were early and eager advocates of cannabis. Last year, the Village Voice ran a reprint of a December 1964 article on a marijuana legalization rally the couple led in New York's Tompkins Square Park.
Photo by Uhuru1701.