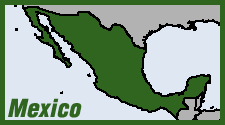 Mexico's independent Miguel Agustin Pro Human Rights Center (or Centro Pro) on July 2 released new evidence that high-ranking military officers gave soldiers orders to kill prior to an army mass slaying of more than 20 supposed narco-gang members in June 2014. The facts of the bloody incident at Tlatlaya, México state, have been disputed for over a year now. Purported documents from the 102nd Infantry Battalion released by the Centro Pro read like extermination orders. "Troops must operate at night, in massive form, reducing daytime activity, to kill criminals in hours of darkness," one document says. This casts further doubt on the official version that the casualties died in a gun battle that began when suspects fired on soldiers in a warehouse raid. An investigation by the National Human Rights Commission (CNDH) has already determined that between 12 and 15 of the victims were killed unarmed or after surrendering. Yet the defense secretary, Gen. Salvador Cienfuegos, continues to stand by the official story, charging that "people and groups who perhaps don't like what the army is doing have already convicted the soldiers."
The CNDH findings, released in October, also detail a military cover-up in the slaying of unarmed captives in the incident. The next month, federal prosecutors charged three soldiers with murder and seven with breach of duty in relation to Tlataya. Their trials have not yet started.
As the Centro Prodh released its explosive findings, México state authorities brought charges against seven police officers for the torture of three women who witnessed the bloodletting at Tlatlaya. Only four of the seven charged officers are in custody. The rest remain at large, and it is unclear if efforts are being made to bring them to justice. México state has agreed to indemnify the survivors of the mass slaying.
Led by Rep. Alan Lowenthal (D-CA), 82 members of Congress signed a letter to Secretary of State John Kerry citing both the Tlatlaya case and the disappearance of 43 college students last year in Guerrero state. "These two cases are not isolated incidents in Mexico," the letter states. "Rather they illustrate a broader pattern of grave human rights violations in the country, including cases of torture, arbitrary detentions, kidnapping and extrajudicial executions." (El Universal, July 6; Jurist, July 3; LAT, BBC News, July 2)
Cross-post to High Times